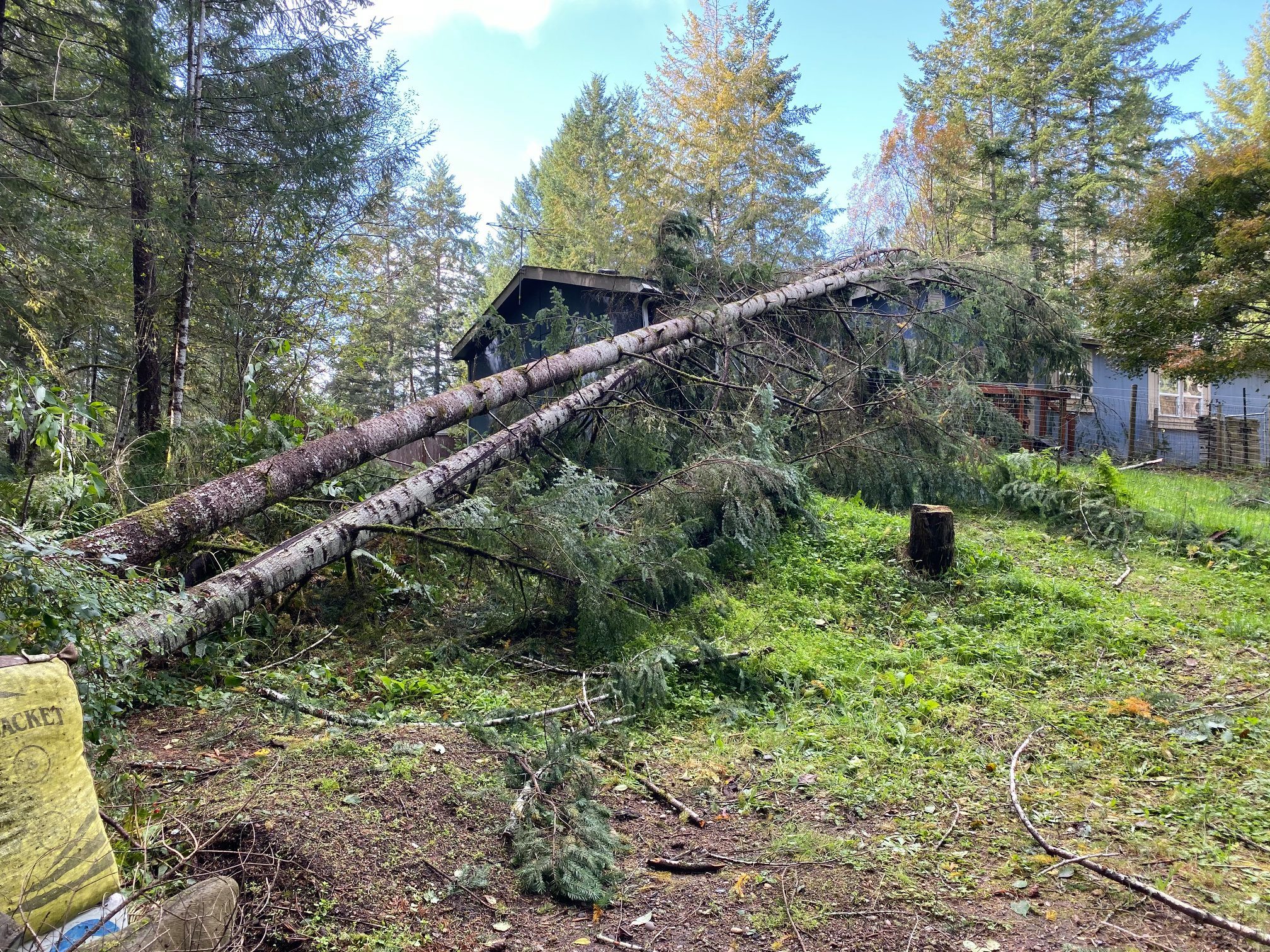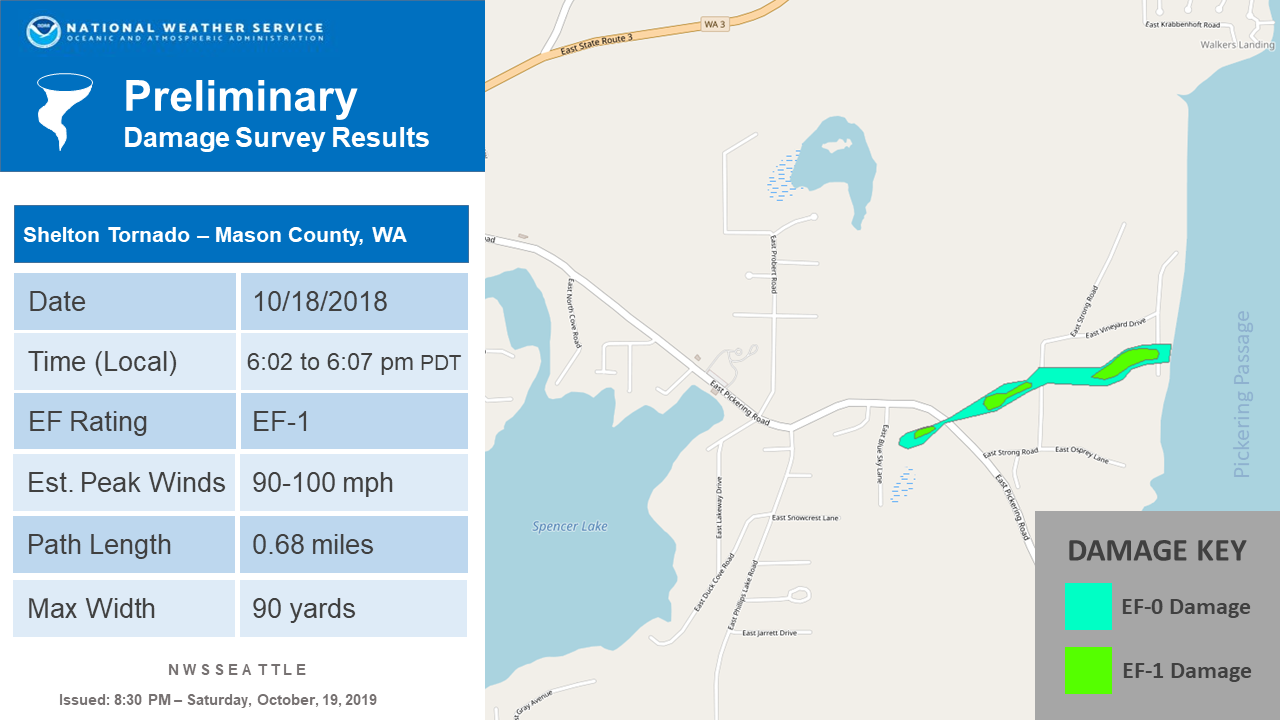 The National Weather Service out of Seattle investigated a report of a water spout or tornado that touched down near Shelton and are now confirming that their determination is that a tornado with a preliminary rating of EF-1 (winds estimated 90-100 mph) touched down on Friday, October 18th between 6:02 and 6:07 pm.
The Touchdown started on land near Shelton traveling more than a half-mile before moving over Pickering Passage and becoming a waterspout dissipated shortly after moving over the water.
The tornado path was about 90 yards wide and was on the ground for approximately five minutes.
No one was injured but the twister uprooted trees and falling trees damaged at least two homes.