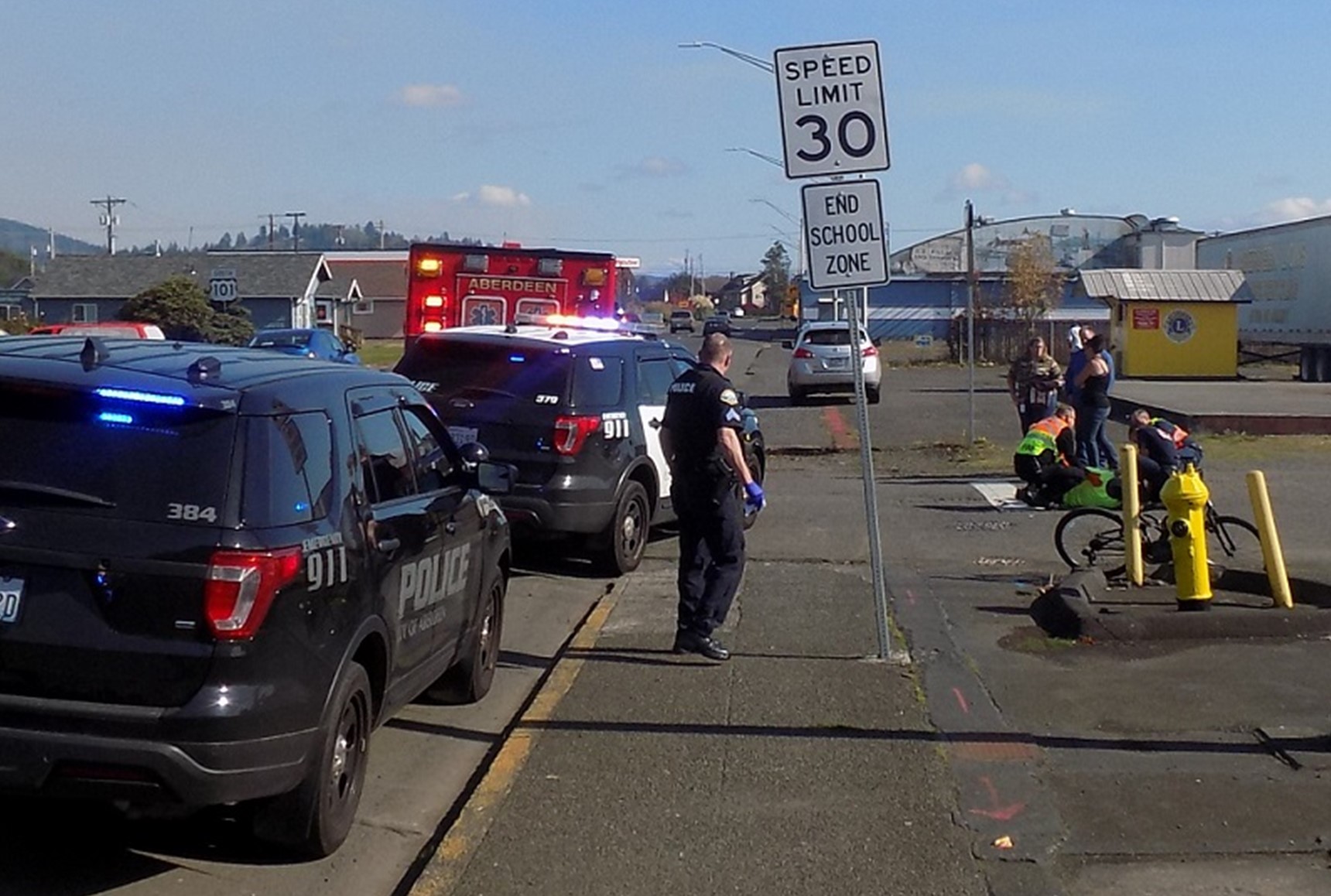 A 70 year old Aberdeen man was transported to the Grays Harbor Community Hospital this afternoon after his mountain bike collided with a 1997 Ford F-150 pickup truck at the intersection of Simpson Ave. and Jeffries St. At 1:19 PM
Aberdeen Police/Fire were dispatched to the report as a "child on a bicycle struck by a car". When officers arrived on scene, the 70 year old man was still lying on the roadway south of the intersection. His bicycle nearby had a bent front wheel.
The 51 year old Aberdeen woman who was driving the pickup explained she never saw the bicycle before the collision. She reported she had stopped at the southbound stop sign on Jeffries and waited for traffic to clear. As she crossed Simpson the bicyclist struck the driver's side of the pickup at the left front wheel, and the rider went to the ground. The bicyclist had been riding westbound (against traffic) on the south shoulder of Simpson Ave.
The left lane of Simpson Ave. was blocked until 1:48 PM while AFD prepared the rider for transport. The collision is still under investigation.