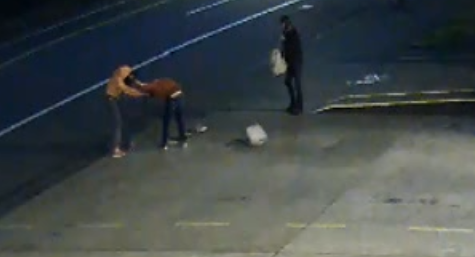 The Aberdeen Police Department is asking for the publics help in locating 2 female suspects that jumped a woman early Thursday morning assaulting her and robbing her.
Aberdeen, Wa - On 9-21-17 just after 6 AM, Harbor Dispatch advised Aberdeen Police Officers of a fight in progress in front of the Aberdeen Fire Department. There were three women physically fighting in the street. Officers responded to the scene, while en-route, dispatch advised that the women were separated and were walking in opposite directions.
Officers located one of the involved parties who was still in front of the fire department.
She advised that she was jumped by the other two women for no reason and that they stole her phone and shoes.
She knew the two suspects first names and provided those to the officers.
She stated the first suspect was named Shelby and the second suspect is Krystal.
The victim stated that she was walking on the sidewalk westbound on Market Street in front of the fire department when the two women confronted her. They told her to take her shoes off, but the victim refused. One of the suspects started swinging at her and then the other started assaulting her.
They knocked her to the ground and stomped her face. The victim stated that she did not fight back and covered her face. The suspects took her shoes off, then stole them and her cell phone before they took off.
The victim was treated by the fire department for her injuries but declined to be transported to the hospital.
The Aberdeen Police Officers investigating this crime obtained video of the robbery which confirmed everything that the victim told them.
The Aberdeen Police Department is seeking any additional information about the identity of the two suspects. Contact Detective Cox or any officer with any information.