On 6-3-19 at 10:12 AM, Aberdeen Police Officers were dispatched to a report of a burglary that occurred at the D & R Theater, 205 South I Street, Aberdeen. Employees had arrived and discovered glass was removed from a door sometime over the weekend and it appeared some items were missing.
Officers started to check the building to ensure no one was inside and found a female who locked herself in the office area of the theater. The female refused to open the doors and officers had to force open the door. The suspect was located hiding in one of the offices. She was a 32-year-old Aberdeen transient and was arrested for burglary in the second degree.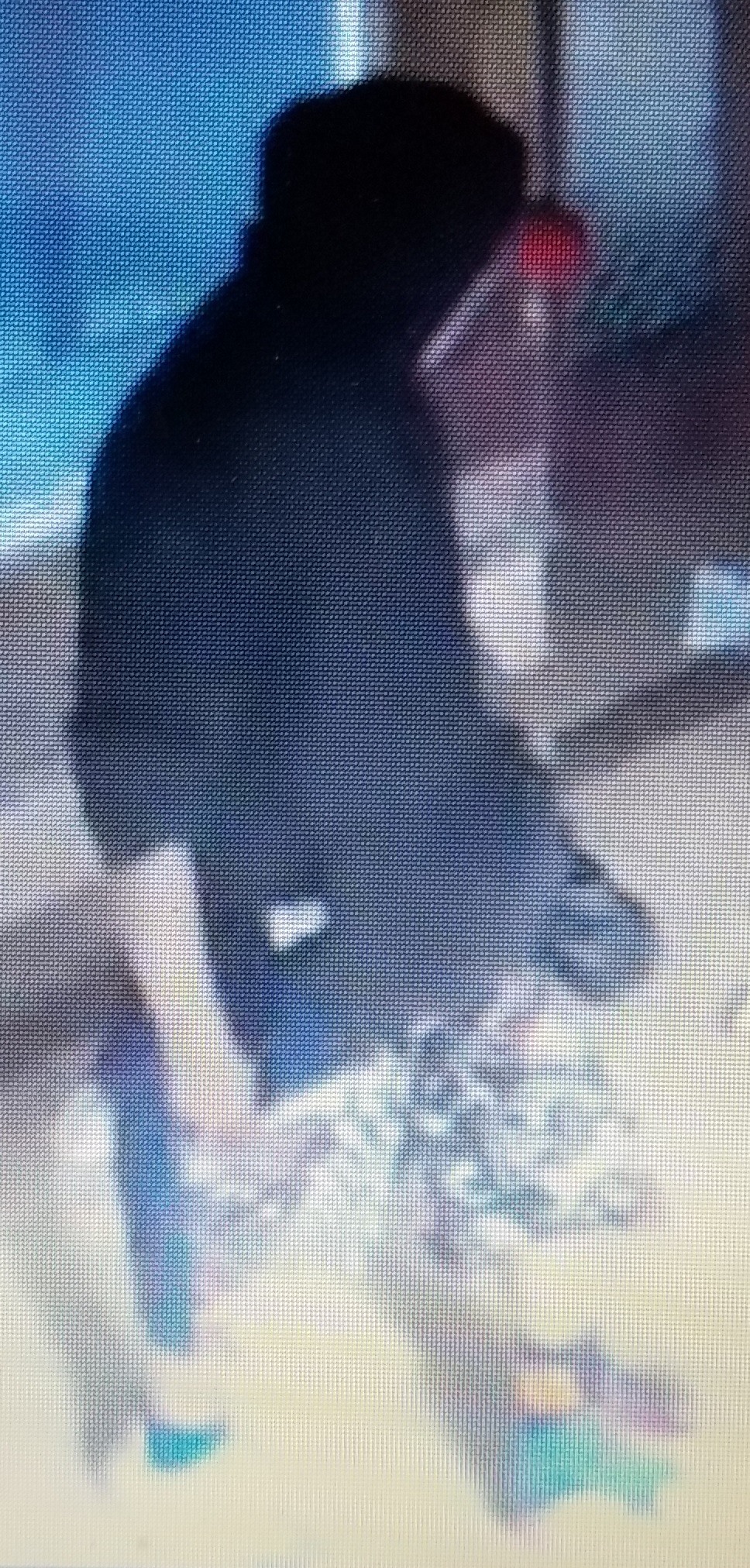 Employees were able to view surveillance footage provide descriptions of additional suspects.
Officers recognized a female in the video and had seen her earlier in the morning in the area of State Street at "I" Street.
Officers located the second suspect, a 49-year-old Aberdeen transient, and she was arrested for possession of stolen property and had items stolen from the theater in her possession.
A third suspect, wearing a black hoodie, red-brimmed hat, camouflaged shorts, and teal and white shoes, was seen on the video entering and leaving the theater as well.
A photograph of the suspect is included in this article If anyone recognizes this person, please call Detective Perkinson during business hours (T-F 8AM-4PM) at 360-533-3180. Outside of business hours, please call dispatch at 360-533-8765 and ask to speak to the on duty Sergeant.