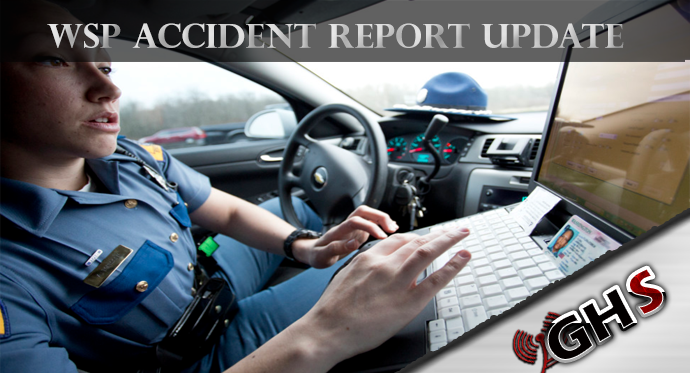 Just after 4:00 Saturday afternoon the Washington State Patrol says that a truck towing a trailer with a boat on it had the boat come loose and drop off of the trailer causing 2 other vehicles to be involved in collisions south of South Bend in Pacific County
The incident occurred on US 101 mp48 - 4 miles south of South Bend at around 4:04 PM as a 23 year old Naselle man driving a gray 2002 Chevrolet Silverado pickup pulling 1972 boat trailer was traveling north on 101 when his boat the rope holding the boat to the trailer became untied and fell from the trailer into the southbound lane.
A 33-year-old Vancouver man driving a red 2016 Harley Davidson xl1200 motorcycle struck the boat, while an 84-year-old Ocean Park woman driving a gray 2017 ford edge took evasive action to avoid the boat but still struck the side of it.
The motorcyclist was transported to Willapa Hospital for his injuries. The driver of the Ford Edge was transported precautionary to Willapa Harbor for evaluation. In the Ford Edge, 5 passengers ranging from 78 years old to a 1-year-old was not injured.
Traffic was impacted for two hours and two minutes.
Charges filed against the driver of the Silverado will be for an unsecured load.