We have an update to an incident that we first posted to our Facebook page originally that went out as a passenger in a vehicle that was shooting at mailboxes on SR 109 while traveling on 109 on April 29th just after 6:30 PM.
The update comes from the Hoquiam Police Department where they say the Driver ended up being DUI, and the passenger arrested for shooting while in a moving vehicle.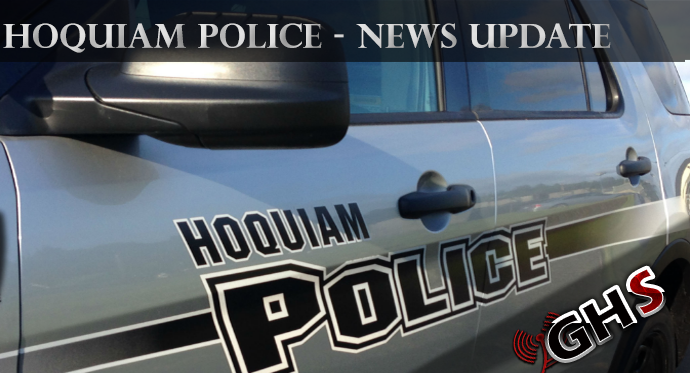 On April 29, 2019 at 1832 hours, Hoquiam officers copied a priority E911 Dispatch broadcast of a shooting on SR109 near Grass Creek Loop north of Hoquiam.
Apparently a passenger in a gray sedan was shooting at mailboxes with a handgun while southbound on the highway.
Officer Spaur responded to the area of SR109 at the SR109 Spur to wait for the suspect vehicle. Within a few minutes, Officer Spaur spotted the suspect vehicle.
Officer Spaur was assisted by Sgt. Blundred in conducting a felony traffic stop on the vehicle on SR109 before it entered the more populated areas of town, especially John Gable Park which was hosting several softball games.
The suspect vehicle rolled along for some distance before finally stopping on SR109 near Paulson Road; the occupants were ordered out of the vehicle at gunpoint.
It was subsequently determined the driver, a 39-year old man from Auburn was intoxicated. He was arrested at the scene for DUI by a trooper from the Washington State Patrol.
A deputy sheriff from the Grays Harbor County Sheriff's Department responded and took custody of the passenger, a 43-year old Seattle man, for shooting from the moving vehicle. The suspect was also intoxicated and a 9-mm pistol was recovered from the car.