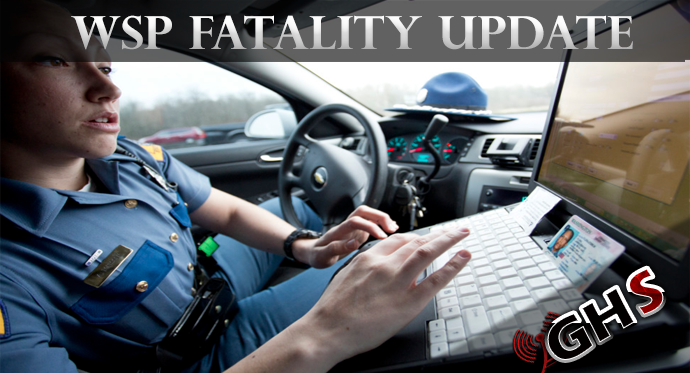 A 3 car traffic collision outside of Oakville before Rochester on SR 12 had the roadway closed for almost 6 hours Saturday evening going into Sunday Morning April 21st.
The collision occurred around 1120 PM Saturday evening April 20th and According to a Washington State Patrol report a silver 2002 Honda Civic (driver not yet Identified) was traveling east on SR 12 at milepost 38 and had passed a vehicle that was eastbound (not involved in the collision) and clipped a red 2014 honda civic driven by a 49-year-old Lacey man while returning to the eastbound lane. After clipping the Red Honda Civic the vehicle rotated went back into the westbound lane and was head-on into a red 2012 Toyota Camry driven by a 26-year-old woman out of Lacey.
The causing vehicle, (driver information not released) was deceased at the scene with a passenger a 38-year-old Oakville woman and the Lacey woman driver of the vehicle that was in the westbound lane (struck head on) was both airlifted to Harborview Medical Center Seattle. The driver of the clipped vehicle was not injured.
The report says the incident is under investigation as to cause, it is unknown if drugs or alcohol were involved.