Hoquiam Police Chief Myers says that after the Hoquiam Fire Department had determined the cause of the fire on Queets Ave this morning in the 2300 block the investigation was turned over to his agency to obtain a search warrant and now are continuing with the investigation.
Here is more on that from Chief Myers,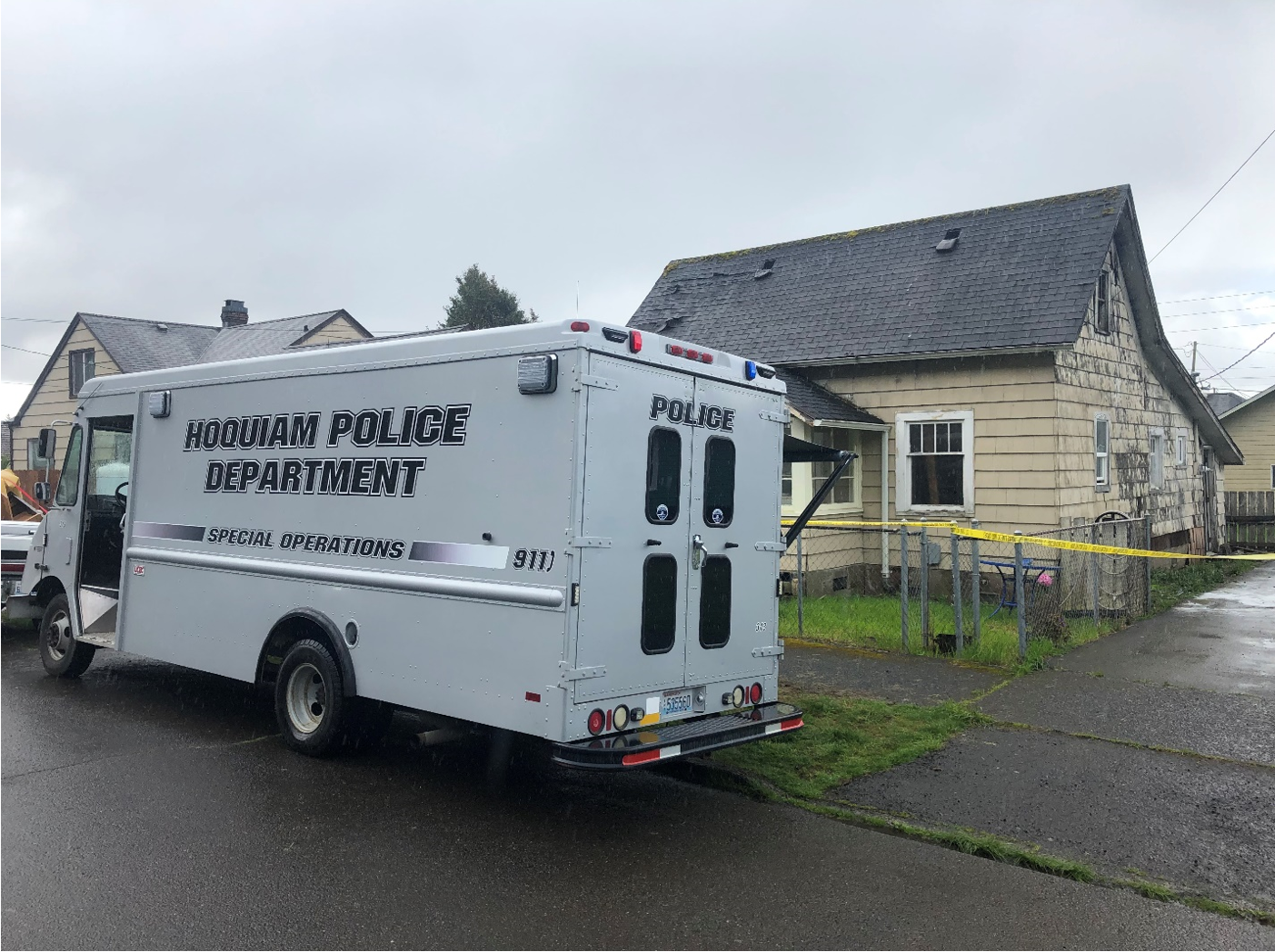 On April 12, 2019 at 0528 hours, Hoquiam Fire and Police units were dispatched to a reported structure fire in the 2300 block of Queets Ave.
Initial calls to 911 indicated the unoccupied structure was on fire with flames and smoke visible from the back of the house.
Hoquiam Fire and Aberdeen Fire units immediately responded to the scene. It is protocol for both agencies to be automatically dispatched to confirmed structure fires. The fire department was able to make a fast stop, but the structure had already suffered significant damage to the roof.
The fire department determined a cause and origin of the fire. The scene was then turned over to the Hoquiam Police Department for investigation due to the nature of evidence present at the scene.
Hoquiam detectives and fire investigators secured a search warrant. The Grays Harbor Crime Scene Team is documenting the scene with the FARO 3-D crime scene scanner. Investigators are also canvassing the neighborhood to interview possible witnesses.
Recently retired Deputy Chief Don Wertanen has again been pressed into service to assist at the scene as he is a trained and experienced fire investigator. His retirement almost lasted two weeks.
The investigation is ongoing at this time.