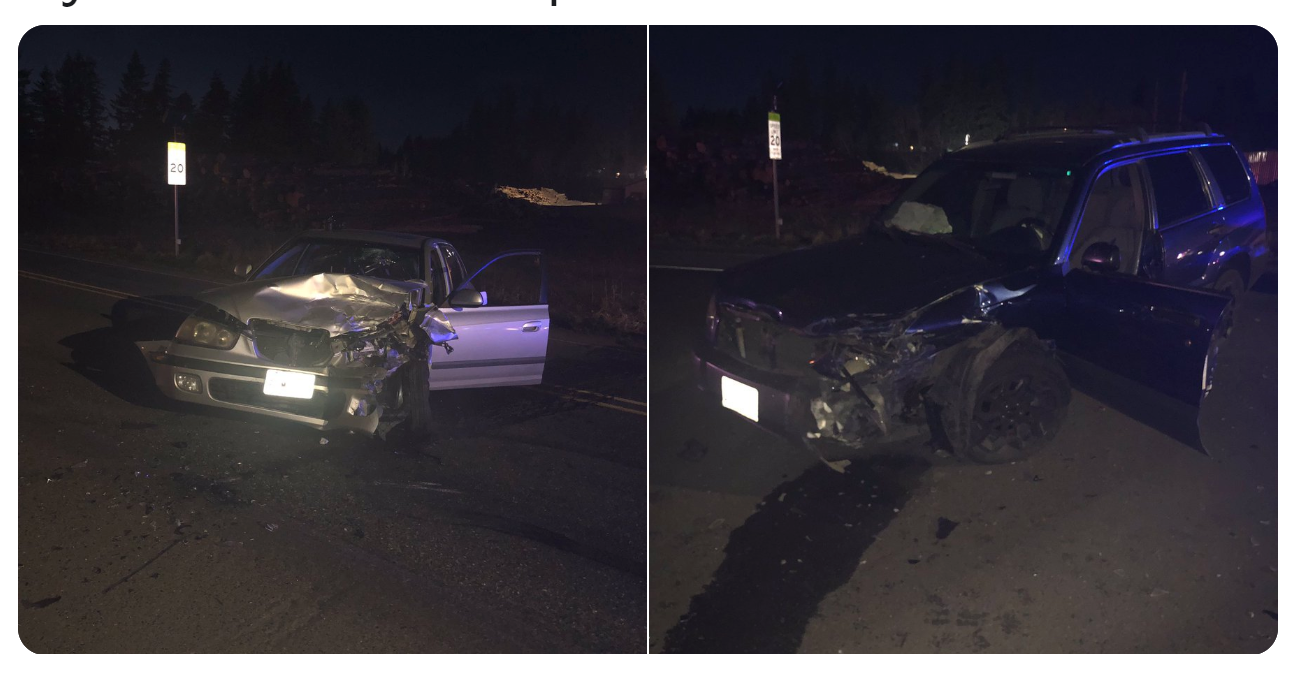 State Route 12 in Oakville was diverted for several hours Tuesday evening while the Washington State Patrol worked on an accident investigation which is resulting in a Montesano man being charged with DUI.
According to a State Patrol report, the accident occurred on Tuesday, March 19th at 6:47 pm when a 43-year-old Montesano man was driving a silver 2002 Hyundai Elantra gt westbound on State Route 12 in Oakville at Park St when he attempted to pass another vehicle in a no passing zone in a curve.   He struck a blue 2003 Subaru Forester that was traveling in the curve eastbound head on that was driven by a 23-year-old Oakville woman. 

The Montesano man was transported to Summit Pacific Hospital in Elma for his injuries, with the Oakville woman transported to Saint Peter's Hospital in Olympia.  

The roadway was closed for 5 hours while WSP detectives investigated the scene as a vehicular assault. The causing driver (silver car) attempted to pass at a high rate in a posted 30mph zone. The victim sustained a broken wrist and internal injuries.  A later report stated that detectives were able to determine the injuries were not as severe as originally reported, resulting in no vehicular assault charges.

Charges in this accident are posted as DUI and passing in a no passing zone.