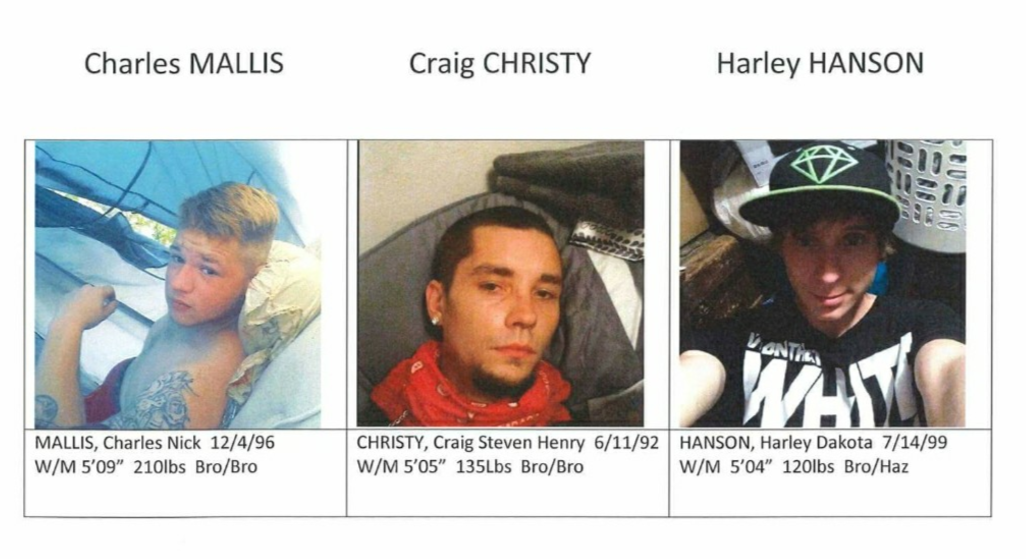 The Pacific County Sheriffs Office says that 2 men wanted in a shooting that took place in Kelso Sunday morning September 3rd was captured in Willapa yesterday September 6th.
The Kelso Police Department had put out an attempt to locate on 3 men that were involved in a shooting on September 3rd saying that the 3 individuals should be considered armed and dangerous. After the apprehension of these 2, Kelso Police says that all 3 suspects are in custody.
The Pacific County Sheriff said that at approximately 2:05 PM on Tuesday, September 6th, the Pacific County Communications Center received information regarding the whereabouts of two suspects that were alleged to have been involved in a shooting in the Kelso area. A description of the vehicle that the suspects were driving was also provided. Pacific County Sheriff's deputy Jesse Eastham was provided the information.
Less than ten minutes after receiving the information, the alert deputy located the suspect vehicle parked at the Pioneer Grocery Store. The vehicle was occupied by the suspects. Deputy Eastham, along with South Bend Police Chief Dave Eastham, safely detained the suspects for further questioning by the Kelso Police Department. The Raymond Police Department also responded and assisted with the incident. The two suspects were identified as Charles Mallis, age 20, of Kelso and Craig Christy age 25, of South Bend. The investigation is ongoing.