Lt Chastain with the Aberdeen Police Department has filled us in on some more of the details on yesterdays stabbing that resulted in the death of a 53-year-old Asian female an owner/operator of the Guest House Inn in Aberdeen.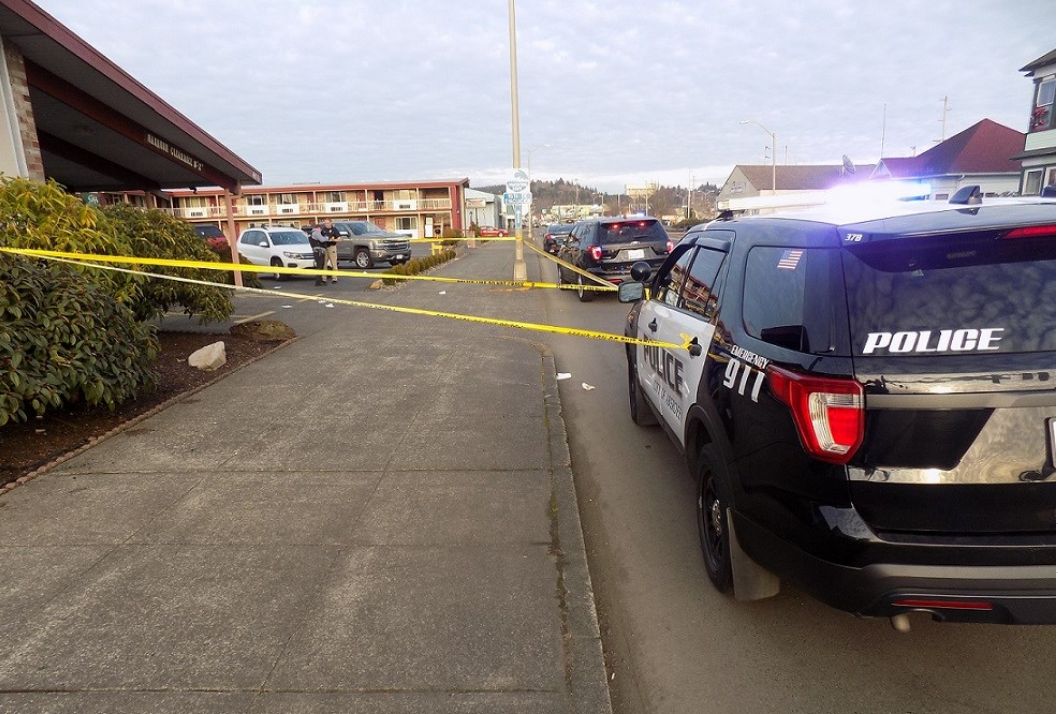 Wednesday afternoon January 30th at 4:00 PM Aberdeen Police were dispatched to assist the Aberdeen Fire Department with a report of a female at Safeway (200 block west Heron St.) with bloody hands and blood on her clothing. The report was the woman was bleeding from above her knuckles. Police and paramedics made contact with the woman, a 35 year old Aberdeen resident, who is well known to both agencies. She was unwilling to explain how she sustained the cuts to her hands, and she was uncooperative with paramedics about treating her injuries.

At about the same time, AFD responded to the Guesthouse Inn (600 block west Heron St.) for a report of an unknown problem, a female was bleeding and unconscious. The complainant was unsure if the woman had somehow fallen and become injured. Responding paramedics arrive to find the 53 year old Asian female victim deceased from visible homicidal violence. Paramedics immediately backed out of the location and notified Grays Harbor 911 Dispatch.
APD patrol officers and detectives urgently responded and secured the scene, confirming there were no additional suspects remaining at the scene. Officers rushed back to the Safeway store to secure the 35 year old, and she was gone from the location. While searching the area, officers were advised by dispatch that there was a female with blood covering her hands in the 200 block west Market St. Officers responded to the location, where they located the suspect and took her into custody. The suspect was transferred to the Aberdeen Jail.
The 35 year old suspect has a history of mental health challenges. She also has a history of substance abuse and physical violence. The suspect previously resided in a room at the Guesthouse Inn, and she and the victim were familiar with each other. The victim was one of the owner/operators of the Guesthouse Inn. The suspect will be arraigned in the Grays Harbor Superior Court Thursday afternoon.
Detectives located evidence leading from the Guesthouse Inn to the Safeway store. Investigators remained on scene investigating until just before midnight. The investigation is ongoing. If you have information related to this investigation (APD Case #19-A02542), please contact Detective J. Perkinson at #360-538-4424.