Aberdeen Police Chief Shumate says in a news brief to media Wednesday evening that the stabbing victim at the Guest House Inn on W. Heron St was found in the lobby of the hotel after a call for an unknown medical problem and was discovered by members of the Aberdeen Fire Department who responded. 

More on this news brief below from Chief Shumate.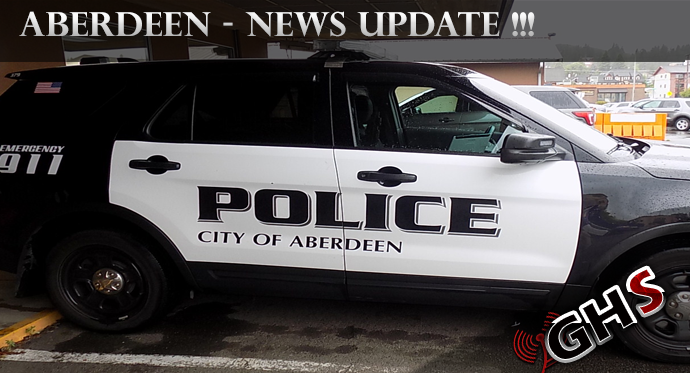 On January 30, 2019, at approximately 4:00 pm, the Aberdeen Fire Department responded to the 600 block of W. Heron Street, the Aberdeen Guesthouse Inn, for an unknown medical problem.  Shortly after aid arrived, they located a deceased female inside the main lobby and requested the police department.
The deceased victim is a female in her mid-50's.  She sustained injuries consistent with a bladed object.  

At approximately 4:20 pm, a citizen called the Grays Harbor Communications Center to report a suspicious female with blood on her hands in the 200 block of W. Market Street, Aberdeen.  Aberdeen officers immediately arrived in that area and located the suspicious female.  She is a35-year-old Aberdeen resident known to the police department.  The female had small cuts on her hands.
The female subject was detained and eventually arrested for investigation of homicide.  

At the time of this press release, investigators from the Aberdeen and Hoquiam Police Departments as well as the Grays Harbor County Sheriff's Office were investigating the incident.  The female victim had been working at the Inn at the time of the homicide.