A traffic collision first posted on Grays Harbor Scanners Facebook page and sent out as an alert on their GHScanner App had reported 2 vehicles involved and possibly head-on.  The road was closed for several hours while traffic investigators investigated the scene to try and determine the cause. 

More from Chief Criminal Deputy Brad Johansson;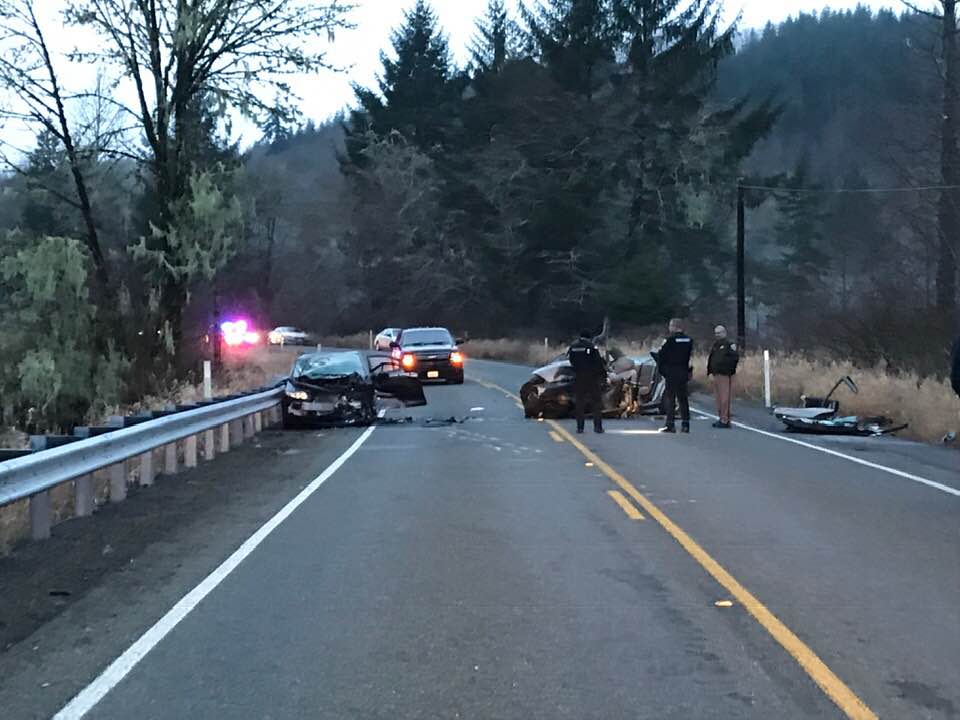 A 2004 Ford Escort was driven by a 36-year-old Hoquiam male was south on Wishkah Road. Witnesses observed the Escort cross the center line and collide with a northbound 2015 Honda Civic driven by a 72-year-old Aberdeen male and the driver's wife who was in the passenger seat.

There was extensive damage to both vehicles and all three occupants were trapped inside their vehicles. The aid crew responded and were able to extract all three occupants.
The 36-year-old male driver of the Ford Escort was airlifted to Harborview Medical Center with serious injuries. The 72-year-old male driver of the Honda Civic was admitted to Community Hospital with serious injuries and his wife was airlifted to Tacoma General with serious injuries. The Sheriff's Office Traffic Unit was on scene investigating the collision.

What caused the Escort to cross the centerline is unknown at this time and the investigation is still ongoing.