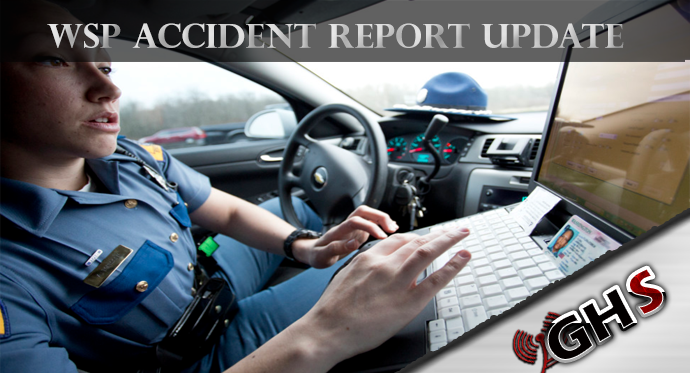 A Washington State Patrol Report says that a driver at the cause of the accident on State Route 12 east of Elma Friday night is being charged with hit & run, DUI, obstructing and driving while license suspended.
According to the State Patrol report, the accident occurred Friday night January 11th at 6 pm on State Route 8, 2 miles east of Elma (Heise RD) when a blue 2003 Honda Civic on Heise Road driven by a 24-year-old Hoquiam man failed to yield right of way and attempted to cross State Route 8 from Heise road north to Heise Road South.

A white 1998 Toyota Corolla driven by a 23-year-old Raymond man traveling eastbound on State Route 8 was struck by the Honda Civic.  Pictures of the scene sent to Grays Harbor Scanner shed the Corolla laying on its side off to the side of the highway even though the WSP report does not indicate that the vehicle was rolled.  

According to radio traffic during the incident, the occupants of the Honda Civic took off on foot, with the male driver being caught quickly and a female passenger being caught shortly thereafter. 

The Honda Civic occupied by the 24-year-old Hoquiam man and a 23-year-old Hoquiam woman, just the driver was injured with both of them being booked into Grays Harbor County Jail.  The 23-year-old Hoquiam Woman had outstanding warrants. 

The 23-year-old Raymond Man was not injured

Both vehicles had to be towed from the scene.