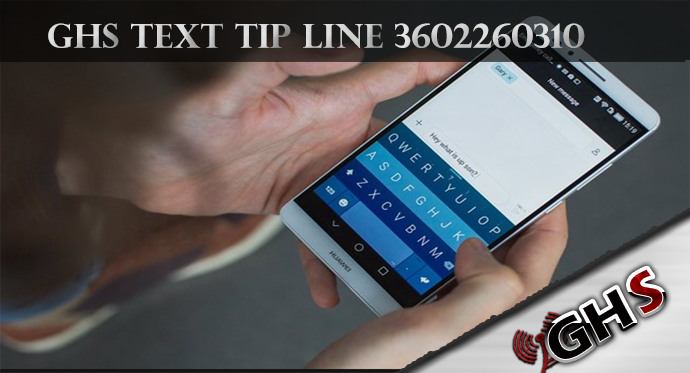 September is full of a lot of new changes for Grays Harbor Scanner and with those changes, we are launching a new text tip number for page users and fans to use to alert us to things that are happening around them.
This month we are happy to have completed a re-design of our website that includes a new story layout, advertising layout, and a much cleaner simple look.
We brought on several new admins in August and those admins have finished what training we put our admins through to being able to handle questions, post alerts and stories to our website and the final piece is the new text tip line to make messaging us safer with less distractions.
GHS is not encouraging users to drive distracted, and in fact feel that by adding a text line users will be able to take advantage of voice commands and voice to text capabilities that are more available in texting than using Facebook.
Cell Phone, send GHS a text message - "Accident on B St and Broadway in Aberdeen blocking"
Those taking advantage of letting us know what is happening as they had seen or heard it are encouraged to first call 911 if they are on the scene of an emergency.
Messages sent to our text line will be posted to our Facebook page anonymously and case by case depending on what the tip is. When admins from GHS take the information from tips they will post them to the GHS Facebook page and put if the tip has been verified or is unverified. Unverified will indicate that the tip came in, we posted it but are not sure if it is a true incident or if details are correct.
These are still alerts, alerting to the public of possible hazards and incidents in the same style as GHS always does, but by doing this we reach out to the public who wants to contribute.
Some of the contributors we expect may have had thoughts about being admins in the past with GHS but just do not have the time to listen to the scanner all day, or moderate threads.
GHS does have the ability to block numbers that we find are sending in fake tips or information. The tip line while all members of the admin team are being set up to monitor it may not always respond back, or some tips may wait until the next morning for further research and story.
We will not be answering questions, fielding the "whats up" questions to the text tip line.
Basic Text tips rules for page users - Text tips to not be used for asking questions, whats up texts, Hey there's a bunch of cops at.... These are for incidents where clear information is available to the sender. The tips can come from scanner traffic, police and fire radio traffic, visually seen incidents ie accidents, structure fires.