On October 29, 2018 at about 8:39 p.m. Hoquiam Police and Fire Department personnel were dispatched to a report of a rollover collision in the 300 block of Emerson Avenue.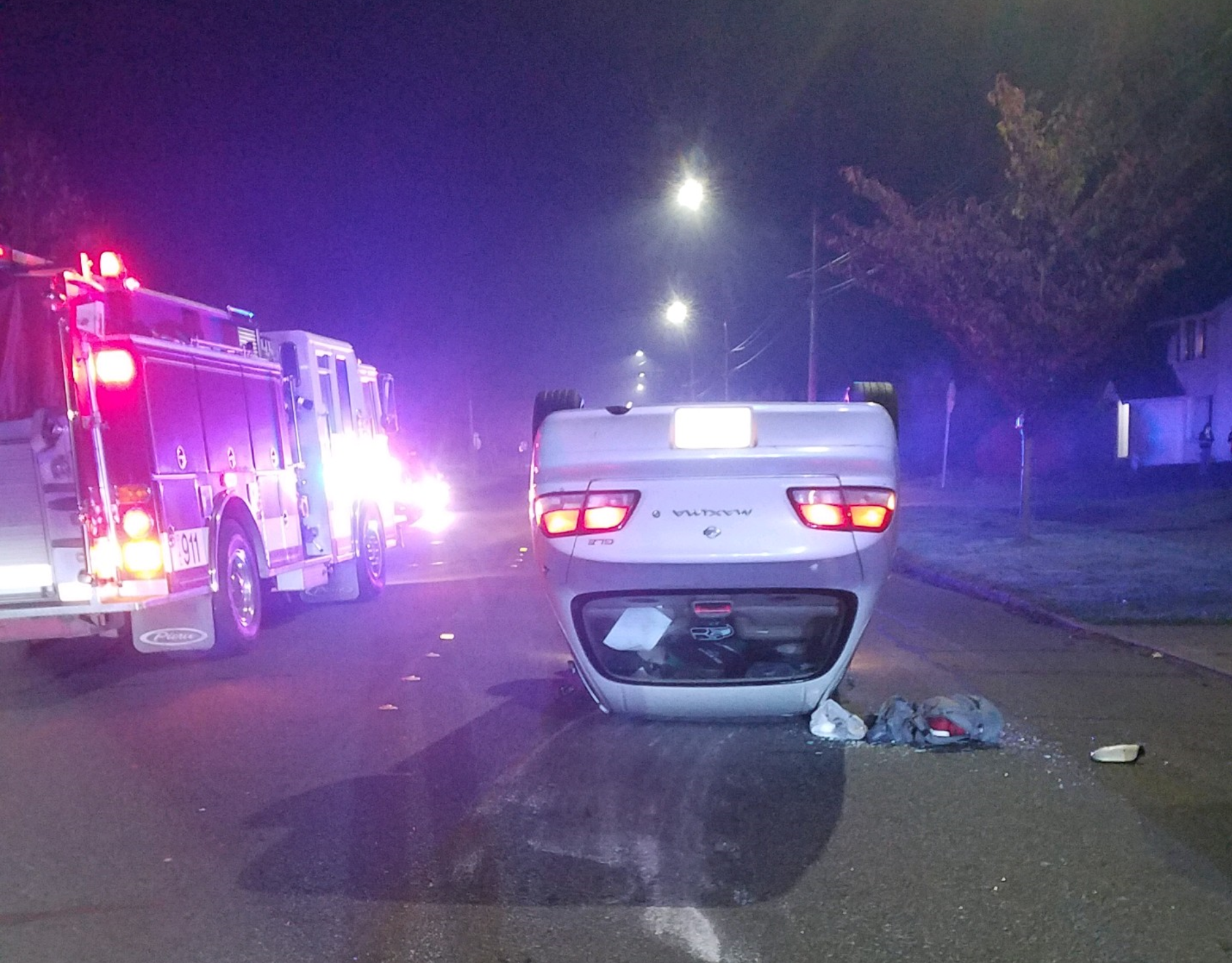 Upon arrival officers found a 1999 Nissan Maxima on its top, blocking westbound Emerson Avenue. The driver, a 20 year old Ocean Shores man, had been assisted from his vehicle by an off-duty Ocean Shores police officer and a Grays Harbor Communications Center E911 dispatcher who arrived just after the collision occurred. The driver had minor injuries and was examined by HFD personnel. He declined treatment or transport to the hospital.
Officers learned the man driving the Nissan had been traveling westbound on Emerson Avenue when he reached down to change the radio station, taking his eyes from the roadway. He then struck a 2006 Ford F-350 that was legally parked on the north side of the roadway. This caused the Nissan to roll onto its top. The airbags in the Nissan were deployed; fortunately the driver was wearing his seatbelt, likely saving himself from more serious injury. There were no signs that the driver was impaired by drugs or alcohol.
The driver was cited for Negligent Driving in the Second Degree and for Failing to Provide Proof of Liability Insurance. His vehicle was towed from the scene.
The Hoquiam Police Department reminds drivers to keep their eyes on the roadway, limit distractions, wear their seatbelts, and drive defensively. Unfortunately, with the approach of the holiday season, there is traditionally an increase in the number of intoxicated and/or distracted drivers on the roadways.