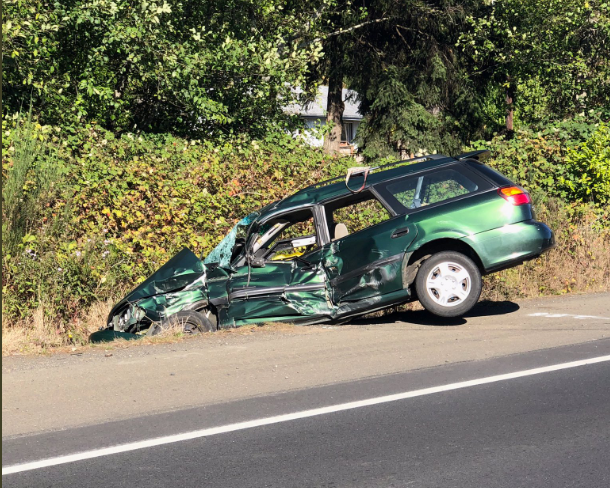 Traffic was backed up both westbound and at times eastbound State Route 12 on Monday afternoon after an 87-year-old Montesano woman was killed in a traffic accident by Aberdeen Lake Road West near Aberdeen.
According to the Washington State Patrol report the Montesano woman was on Aberdeen Lake Road (west end) making a left hand turn onto State Route 12 eastbound driving a green 2002 Subaru Outback. She made that turn pulling out into traffic and was struck by a white 1993 Ford f250 pick-up driven by a 57-year-old Humptulips man that was westbound.
According to initial radio, traffic witnesses stopped at the scene and advised that she was unconscious without a pulse.
The Humptulips man was treated by aid and released on scene, however, the Montesano woman was considered deceased at the scene.
cause of the accident was Failure to yeild by the deceased.