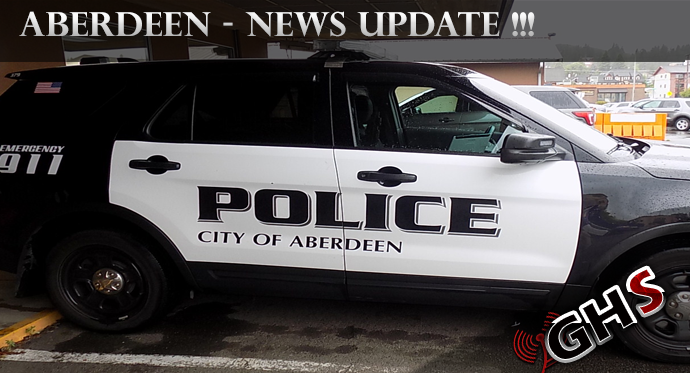 On September 13th 2018 at about 11:12 PM, Aberdeen Police Officers received information that two subjects with felony warrants were at a home in the 300 block of E. Scott Street in Aberdeen. One of the subjects has an extensive history of violence with the police and was believed to have illicit drugs and a firearm. Officers from Aberdeen, Cosmopolis, Hoquiam and the Grays Harbor Sheriff's Office responded to the location to arrest the subjects.
After they arrived, numerous subjects were located and identified, but the two subjects that they were looking for were determined to have hidden in the attic to avoid arrest. Due to the firearm being involved, the Crisis Response Unit (CRU) was called out to assist with the arrest. A search warrant was obtained and served on the residence. The CRU deployed gas in the attic of the residence. The subjects surrendered once the gas was deployed and were taken into custody. They were transported to the Aberdeen City Jail. They were charged with Obstructing a Police Officer and Resisting Arrest. They were arraigned the Aberdeen Municipal Court on the misdemeanor charges and then transported to the Grays Harbor County Jail for the Felony Warrants.
We woke up to a lot of questions overnight about a large police presence on the South Side of Aberdeen on Friday, and now Friday evening the Aberdeen Police Department has released a statement.
More on this from Lt. Darst of the Aberdeen Police Department.