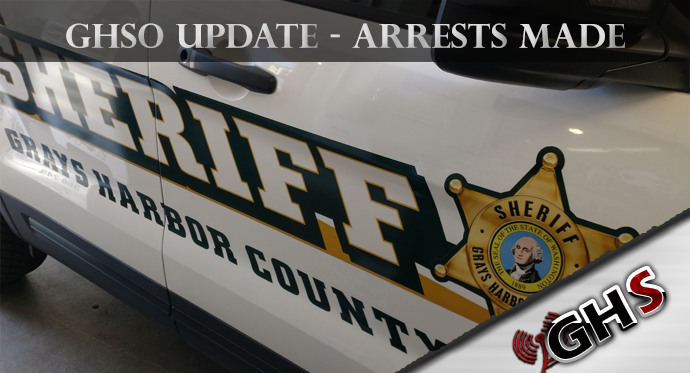 Grays Harbor County Chief Criminal Deputy Brad Johanson tells a story that you would think would come from the movies. A 27-year old man was kidnapped, beaten and held hostage as his kidnappers thought he had stolen their illegal drugs.
More on this in the official press release below;
The Grays Harbor Sheriff's Office, Ocean Shores Police Department, and the Grays Harbor Drug Task Force completed a kidnapping and assault investigation where a 46-year-old Ocean Shores man, a 25-year-old Ocean Shores man and a38-year-old Hoquiam man are now in custody.
On 07-06-18 the three suspects confronted the 27 year old male victim at one of the suspect's residence in Ocean Shores. The suspects believed the victim stole illegal drugs from them.
The suspects confronted the victim about the missing drugs, in which the victim denied stealing anything from them. The suspects started beating the victim with their fists, feet and a wooden stick. The victim was pistol-whipped with a firearm.
One of the suspects pointed the firearm at the victim several times threatening to kill him. The victim tried to escape the beating by attempting to run out of the residence.
The suspects were able to stop the escape and then tied the male subject to a chair inside the residence and continued to assault the victim to get him to confess to stealing the drugs and give the drugs back to them.
The victim's life was threatened several times. The victim was stabbed shoulder with a knife in an attempt to make him confess.
The suspects attempted to move the victim to a different location which allowed the victim to escape and flee on foot. The victim ran to a nearby house unrelated to the incident.
After hearing the victim's story of what happened the homeowner transported the victim to the hospital for treatment of his injuries. The victim filed a police report reference the kidnapping and assault.
A search warrant was served at the location of the assault and on a vehicle driven by one of the suspects. Detectives recovered evidence to include what is believed to be the victim's blood, a pistol, knives, a wooden stick and a large amount of methamphetamine, heroin and cash.
The Grays Harbor County Sheriff's Office, Ocean Shores Police Department, Grays Harbor Drug Task Force and the Aberdeen Police Department coordinated efforts to arrest all 3 suspects who participated in the kidnapping and assault.