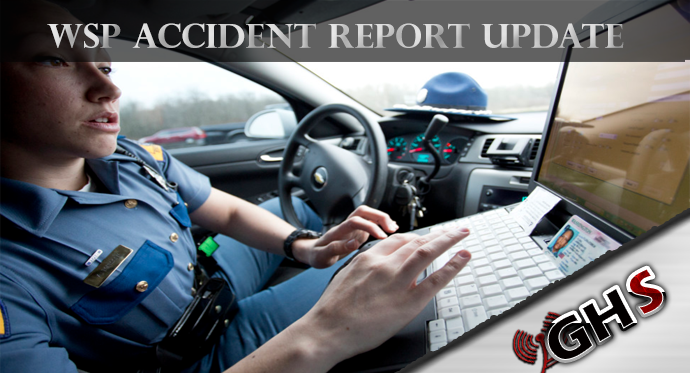 A traffic accident on State Route 12 last night had traffic blocked for 4 hours, 2 vehicles were rollover with a 3rd one involved.
According to a State Patrol report, the accident occurred on August 6th, 2018 at 9:17 pm on State Route 12 milepost 6 in the westbound direction.
A green 2002 KIA Sportage SUV driven by a 22-year-old Aberdeen man was westbound on 12 when he struck a 2018 Kenworth t880 tanker truck driven by a 43-year-old Tenino man. The Sportage deflected off of the Kenworth tanker truck and then struck a 2011 Dodge Dakota pickup driven by a 54-year-old Montesano man.
The Sportage came to rest against the cement jersey barrier facing west in the left lane or westbound State Route 12, the Dodge came to rest on its top in the right lane of westbound state route 12 facing northeast.
Westbound State Route 12 was fully blocked for approximately 4 hours; traffic was alternated in the eastbound lanes.
The driver of the Sportage and Dodge were both transported to Community Hospital for their injuries. Reckless driving is the cause of the accident with the driver of the Sportage is being charged with DUI and Vehicular Assault.