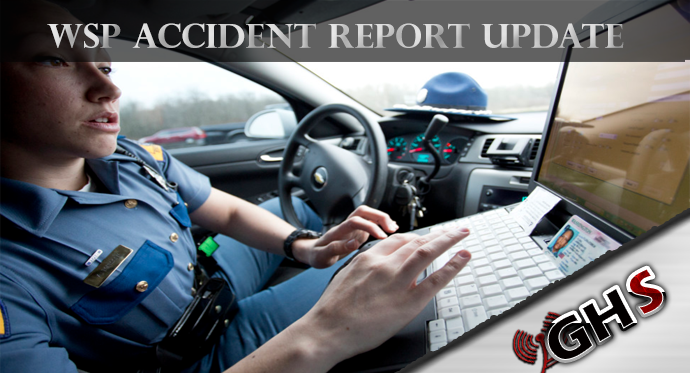 We have an update this morning on a traffic accident that we first mentioned as an alert on our Facebook Page Grays Harbor Scanner where a 16 yeard old Oakville girl was transported to the hospital for her injuries in a rollover accident east/south of Oakville Saturday night.
According to a State Patrol report, the accident occurred on July 7th, 2018 at 11:44 pm on State Route 12 westbound at milepost 37 east of Oakville.
A green 2007 Ford Focus 4 door driven by a 16-year-old Oakville teen was westbound 12 when a deer entered the roadway and the driver attempted to avoid a collision. The vehicle swerved to the left, left the roadway and came to rest down an embankment on the driver's side.
Initial radio traffic to responding units indicated that the driver was trapped in the car, but possibly not injured. Fire crews took a bit of time locating the girl due the vehicle being off the roadway and trying to locate the scene. While the teen was on the phone to 911 dispatch responders turned their sirens on and had her tell the dispatcher if she could hear them, and close or going away to triangulate where she was.
The teen was transported to Providence Centrailia for her injuries, with the cause of the accident being said wheels off the roadway. There are no charges pending on this case and incident.
The roadway was partially closed with alternating traffic for approximately 25
minutes.