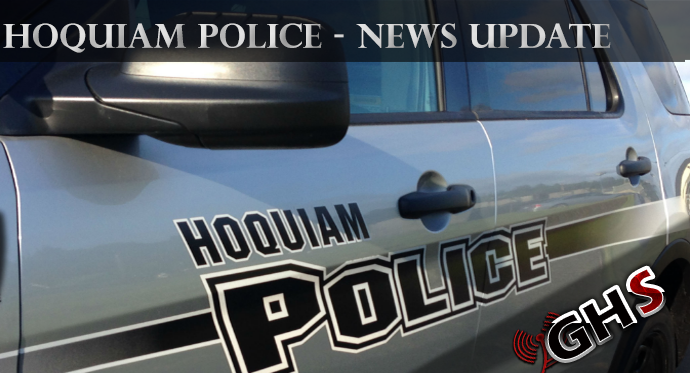 A boy was struck by a vehicle Monday Afternoon after not stopping at a stop sign and intersection.
On June 18, 2018 at about 5:35 p.m. Hoquiam police and fire department personnel were dispatched to a traffic collision involving a 2007 Dodge Durango and a 10 year old boy on a bicycle at the intersection of 3rd and K Streets.
Upon arrival officers learned the 10 year old boy had been riding his bicycle eastbound on 3rd Street. He did not stop for the stop signs at the intersection and rode into the path of the northbound Dodge Durango driven by a 36 year old Ocean Shores woman. The driver braked rapidly to avoid a collision with the boy but was unable to stop in time. The boy was struck and thrown to the ground. Fortunately the vehicle had been traveling at the speed limit.
The 10 year old boy suffered a severe leg injury. He was treated by Hoquiam Fire Department medics and then transported to Grays Harbor Community Hospital by ambulance. The boy had two fractures to his lower leg and is in a cast. According to his mother he will be released from the hospital later today.
Unfortunately the 10 year old boy was not wearing a bicycle helmet but luckily he did not strike his head in the collision. The Hoquiam Police Department reminds parents and guardians that helmets are required for anyone under the age of 18 riding a bicycle in Hoquiam.