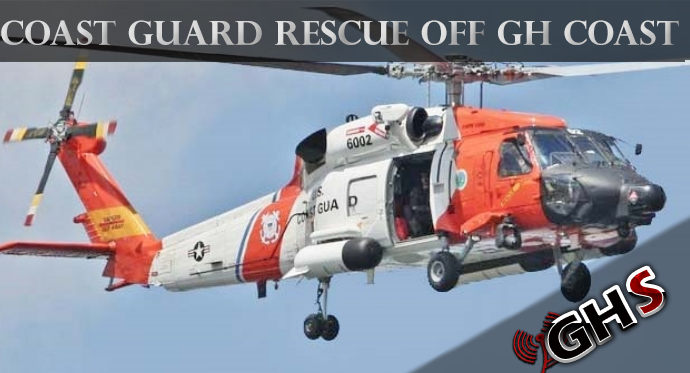 The Coast Guard rescued a husband and wife off a sailing vessel 180 miles off the coast of Grays Harbor, Washington, Saturday morning.
An MH-60 Jayhawk helicopter aircrew, from Sector Columbia River, tracked the sailing vessel's electronic position indicating radio beacon and safely hoisted the couple before transporting them to the sector's base in Warrenton.
The Coast Guard District 13 Command Center in Seattle received an EPIRB alert at 5:46 a.m. from the 46-foot sailing vessel Kelaerin. The sailors were reportedly transiting between Hawaii and Bellingham, Washington, when they ran into rough weather and seas.
The helicopter aircrew and a crew aboard a C-27 Spartan aircraft from Air Station Sacramento were launched to assist. The helicopter crew arrived on scene at 9:33 a.m. and lowered a rescue swimmer to assess the situation. The sailing vessel wasn't actively taking on water but seawater had washed aboard. The aircrew conducted the hoist at the request of the vessel owners because of health concerns.
The rescue helicopter landed at Sector Columbia River at 11:50 a.m. and transferred patient care to awaiting emergency medical services who treated the couple for symptoms related to hypothermia.
A marine information broadcast is being sent out to notify vessel traffic of the adrift sailing vessel. The attempted salvage of the vessel will be at the owners discretion.