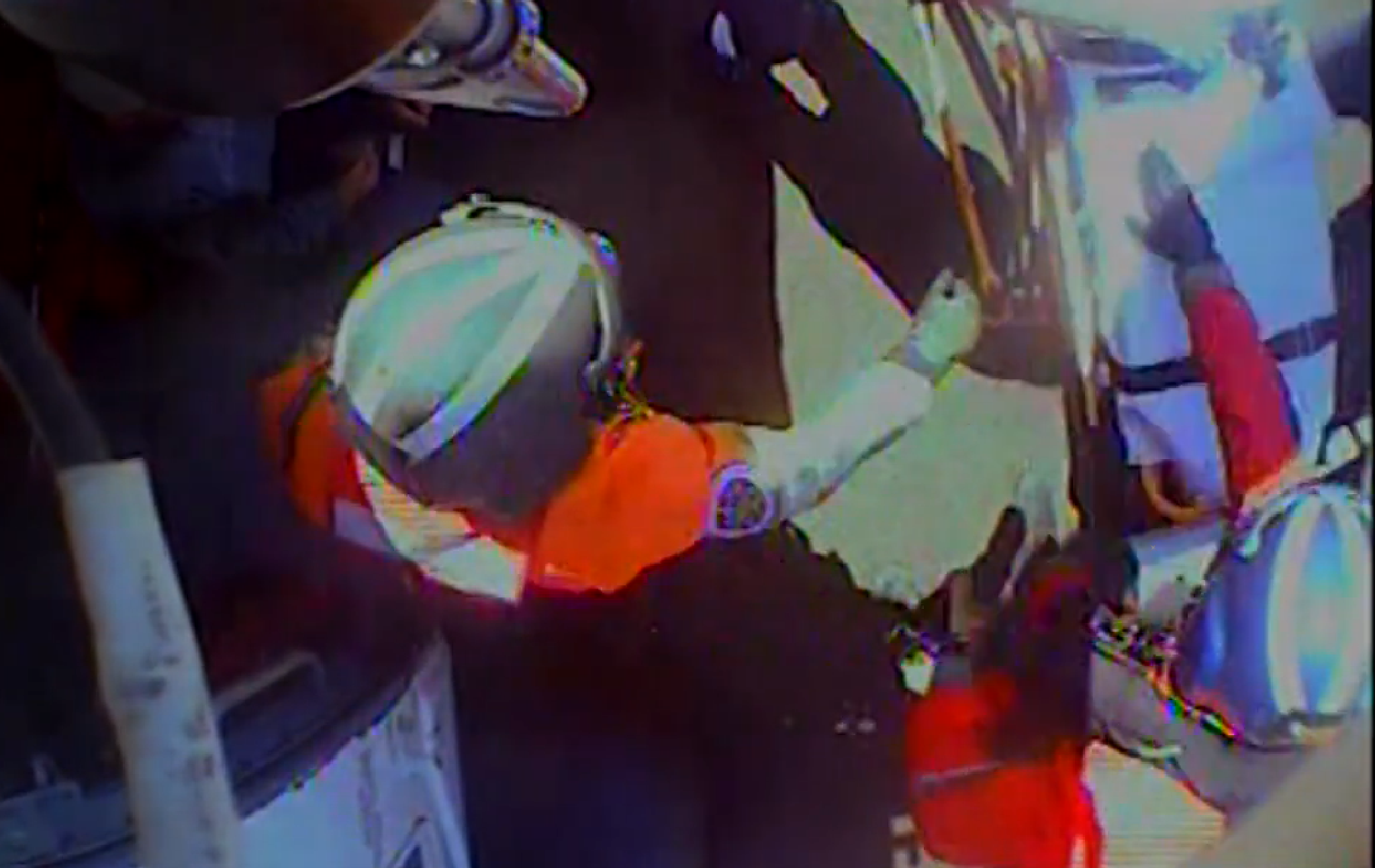 The US Coast Guard released a video this afternoon of a rescue / medevac of a fisherman 9 miles off the coast of Grays Harbor. We have the video and press release below. (video is at the bottom of the article)
The Coast Guard conducted a medevac of an ill fisherman 9 miles off the coast of Grays Harbor, Washington, Monday afternoon.
The Coast Guard aircrew aboard an MH-60 Jayhawk helicopter, from Sector Columbia River, successfully hoisted the 43-year-old ill fisherman, who was suffering severe pain in the lower abdomen and delivered him to awaiting emergency medical services at the Bowerman Airport in Hoquiam, for further care.
Watchstanders in the Sector Columbia River Command Center received the medevac request at 12:57 p.m. from Station Grays Harbor and a walk-in reporting source at the station. Sector Columbia River command center personnel directed the launch of the Jayhawk aircrew and a boat crew on a 29-foot Response Boat – Small II from Station Grays Harbor.
The boat crew arrived on scene first at 1:26 p.m. and the aircrew arrived on scene with the Kathy Ann at 2:02 p.m. After the hoist was completed, the aircrew landed at the airport at 2:50 p.m. to transfer the patient.
The condition of the patient was stable at the time of transfer to EMS.
The on scene conditions offshore with the fishing vessel Kathy Ann were 3-foot seas and 10 mph winds.