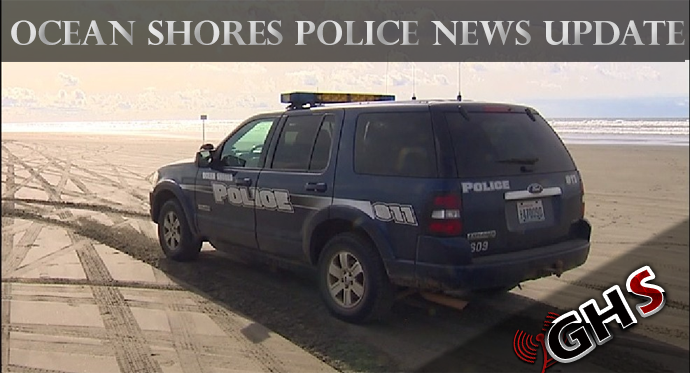 On May 25th, this driver made the wrong decision to run from the police when he went up against one of the County K9 Officer who was quickly apprehended in Ocean Shores.
Here is more on this story from Sgt. David McManus of the Ocean Shores Police Department.

On May 25, Grays Harbor County Sheriff's Deputy Gay was working in Ocean Shores, assisting Ocean Shores PD with extra staffing for the busy holiday weekend. At about 6:35pm, Deputy Gay attempted to make a traffic stop on E. Rain St. NE. The vehicle he was stopping fled from him, racing eastbound on E. Rain St. NE and then turning northbound onto Morning Star Lane.
Morning Star Lane is a small housing area just outside of Ocean Shores, and is a dead end street. When the vehicle reached the dead end, the driver and passenger fled in different directions on foot.
Deputy Gay released his K9 partner, Max, who quickly brought the running driver to the ground. Deputy Gay then took the suspect into custody.
The 24-year old suspect, who is listed as living as a transient in the Aberdeen area, was checked by paramedics on the scene. He was then taking to Summit Pacific Hospital for treatment of his wounds, before being booked at the Grays Harbor County Jail.
He is facing likely charges of Attempting to Elude a Police Vehicle and driving with a suspended license. He was also arrested on an outstanding warrant from Grays Harbor District Court.
The passenger has not been identified and is not being sought for any charges.