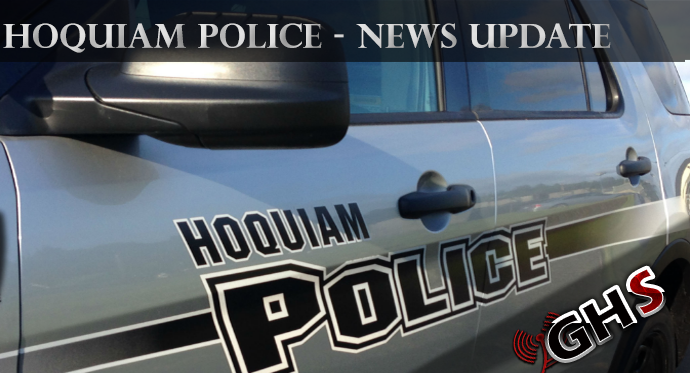 Hoquiam Police Chief Myers says that on Friday evening a Hoquiam man and his pug was assaulted without provocation, the suspect was located and arrested for assault and animal cruelty.
On Friday night, April 6, 2018, at 2215 hours, Officer Luce was on patrol in the area of the 700 block of Levee Street when he was flagged down by a male yelling for help.
Officer Luce located a 77-year old Hoquiam man down on the sidewalk who reported he had just been assaulted by a heavy-set male who appeared to be intoxicated.
The victim said the suspect, a 33-year old Hoquiam man, approached him while he was out walking his 11-year old Pug for the evening. The victim had been outside for about 15 minutes with his dog when the suspect approached them. The victim did not know the suspect.
The suspect made some sort of comment about not being afraid of the dog as it barked at him.
Without provocation, the suspect reportedly kicked the dog several times and then struck the 77-year old in the head. The male fell to the sidewalk and the suspect fled on foot.
A witness was about to call 911 when she saw the officer turn down the street. A passerby had heard the man calling for help and had also pulled over to assist just before Officer Luce arrived.
Officers recognized the suspect by the clothing description as they had noticed him earlier in the evening. The suspect was located walking in the 800 block of Emerson Ave where he denied any confrontation with the elderly man and dog. However, the witness positively identified the suspect and he was arrested.
The victim was treated at the scene by Hoquiam Fire Department paramedics. It did not appear he nor his dog had sustained any significant injuries.
The suspect was booked in the Hoquiam City Jail for assault and animal cruelty.