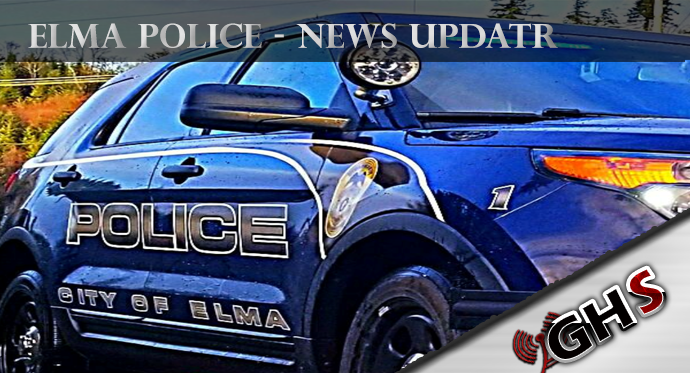 Officers from the Elma Police Department and the Grays Harbor Sheriff's Office arrested a 55-year-old Elma man after he attempted to elude officers and made an attempt to back over an Elma Officer.
On Sunday, April 1st, at approximately 9:55 pm, an Officer from the Elma Police Department observed a vehicle traveling in the area of 800 W. Main. The officer recognized the driver, whose license was suspended. The male suspect also had outstanding warrants for his arrest.
When officers attempted to stop the vehicle, the driver took off at high speeds driving recklessly in the area of Hwy 12 and Hwy 8 interchange. The officers believed they had the suspect stopped in the area of the LDS Church, however; the driver made attempts to back over an Elma Officer with his vehicle. The driver then led officers at high speed into the Elma RV Park, 4730 Hwy 12, in Elma. The driver avoided attempts made to spike the vehicle's tires before leaving the park.
Officers were able to stop the suspect vehicle at Menzo-Haverly and Oakhurst Drive. The suspect's, a Grays Harbor Sheriff's and Elma Police vehicles were damaged in the incident. The officers were not injured during the incident. The suspect was detained by a K-9 and arrested without further incident, but suffered minor injuries.
The Elma Police Department put out an update to an alert we first posted about the other evening about a vehicle pursuit involving their officer, where county deputies responded and assisted.