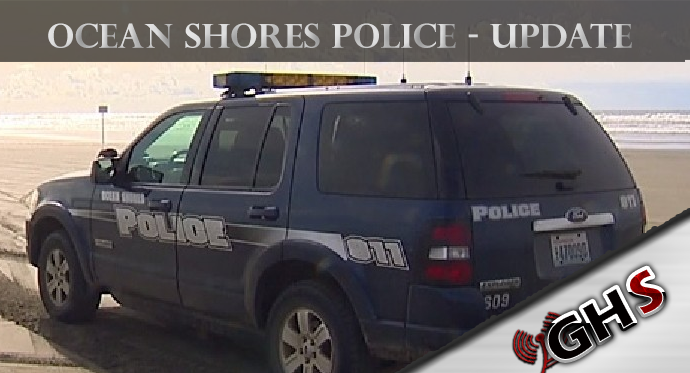 The Ocean Shores Police Department says this morning that an investigation into theft of firewood lead police to drug seizure as well. Below is the official release of information from them.
On March 25, 2018, Park Rangers at Ocean City State Park (which is just outside of Ocean Shores) caught two Ocean Shores residents cutting up down trees on State Park property. The vehicle the men were using, along with all of their equipment, was seized by the Rangers.
On March 27, Ranger Davis obtained a search warrant for the vehicle and the residence of one of the men (the other man is known to be transient). The residence is on Mizzen Avenue NW in Ocean Shores, and Ocean Shores Officers assisted three Park Rangers in serving the warrant on the house.
During the search, evidence related to the wood theft was seized. The Rangers then discovered evidence of drug possession on the property.
Ocean Shores officers then obtained a telephonic search warrant for the property, and seized evidence of drug possession and possible sales.
Both cases are still under investigation, and charges will be filed when the cases are complete.