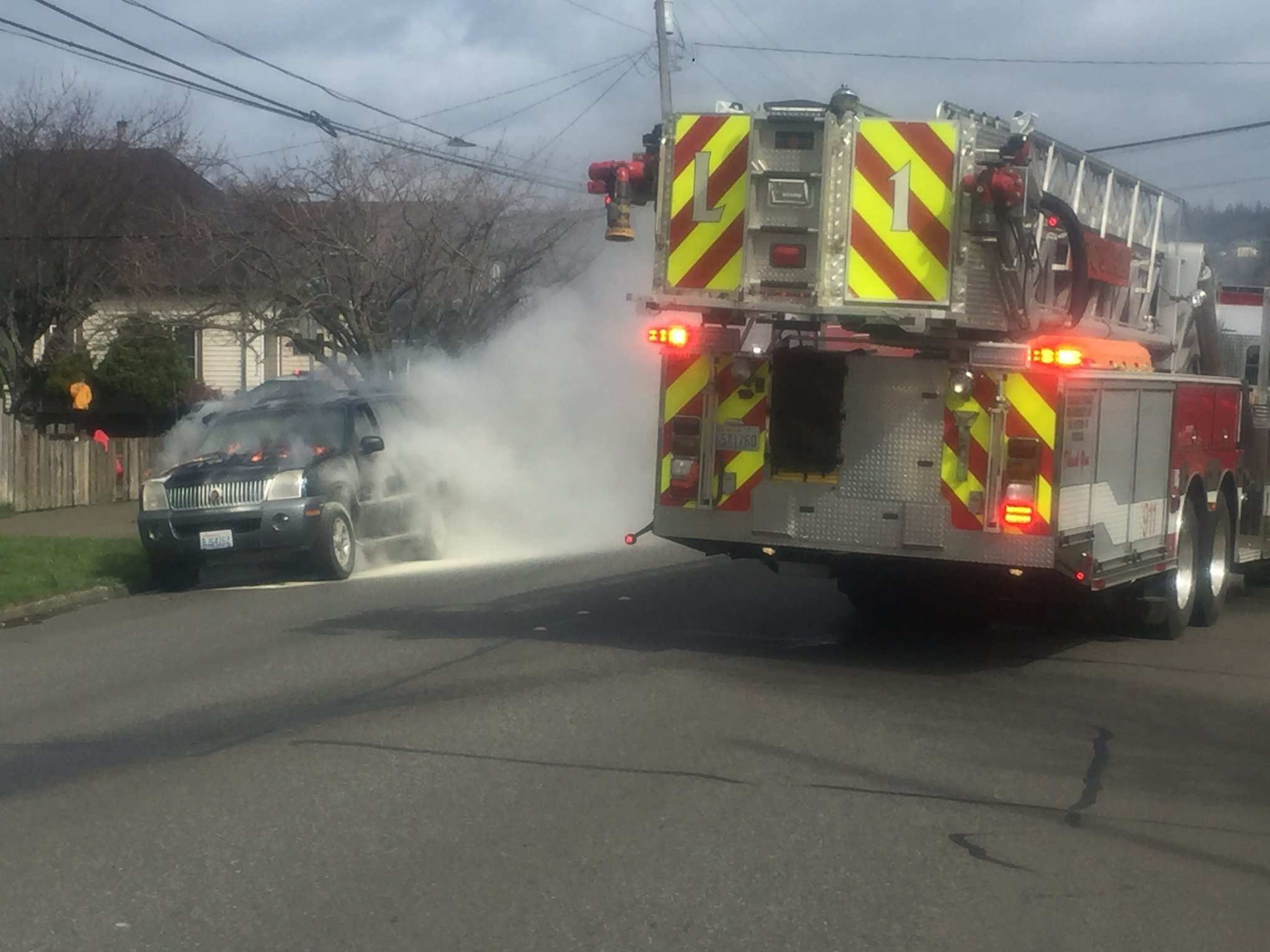 A recently purchased used vehicle goes up in flames this afternoon in Hoquiam, there were no reported Injuries. More from Chief Jeff Myers of the Hoquiam Police Department:
On March 28, 2018, at 1523 hours, Hoquiam Fire and Hoquiam Police responded to a reported vehicle fire in the 100 block of Emerson Ave.
The driver, who had just purchased the used vehicle two days earlier, had turned the corner onto Emerson Ave when he heard a "pop" soon followed by flames. He was able to negotiate the vehicle to the side of the road and retrieve personal items as fire erupted from under the hood.
HPD blocked the street while HFD first attempted to put out the fire with several fire extinguishers before the arrival of the HFD ladder truck. The fire was too intense and required a foam line from the ladder truck to extinguish it.
No one was injured and the vehicle was later towed from the scene. The entire engine compartment was destroyed.