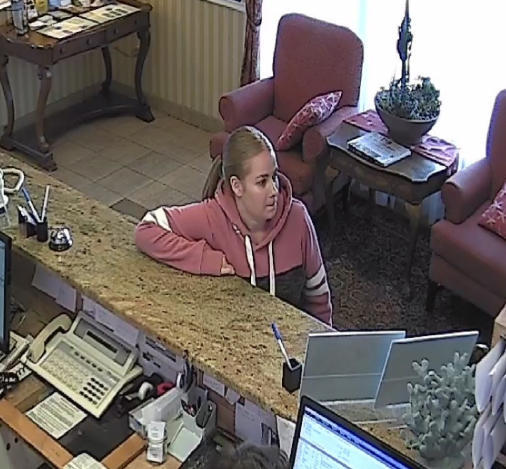 A Facebook post started circulating Sunday, March 18th by family members of a Utah woman believed to be missing in the Ocean Shores area. While not a lot of specific information was given in that first post, the Ocean Shores Police Department has put out an update on the situation. Foul play is not indicated, as they just do not know where she is or why she was in Ocean Shores.
More from Sgt. McManus with the Ocean Shores Police Department;
The Ocean Shores Police Department is seeking information in their search for a missing woman.
Tracy Ann Lewis, a 31-year old woman from Eden, Utah, was last seen at the Morning Glory Hotel in Ocean Shores on March 9. She checked out of the motel in the morning and was last seen walking northbound on Ocean Shores Blvd. NW. Her vehicle, containing all of her belongings, was left in the hotel parking lot.
She had gone on a family vacation to Disneyland, then drove alone up the coast. She intended to go to San Francisco and then to Portland, and then was supposed to return home. Her family does not know why she would have gone to Ocean Shores, as she knows no one in the area.
Tracy is described as being 5'5" tall, weighing about 125 pounds, and she has blonde hair and blue eyes.
When the family learned the car was in Ocean Shores, they contacted the Police Department. Her parents and a sister flew to Ocean Shores the next day.
A command post was established at the neighboring Ocean Shores Motel. A search of the dunes in the area was conducted with a dozen Search and Rescue volunteers, three search dogs, and several Ocean Shores PD Officers. Nothing was found.
If anyone has any information that can help locate Tracy, please call the Ocean Shores Police Department at (360) 289-3331.