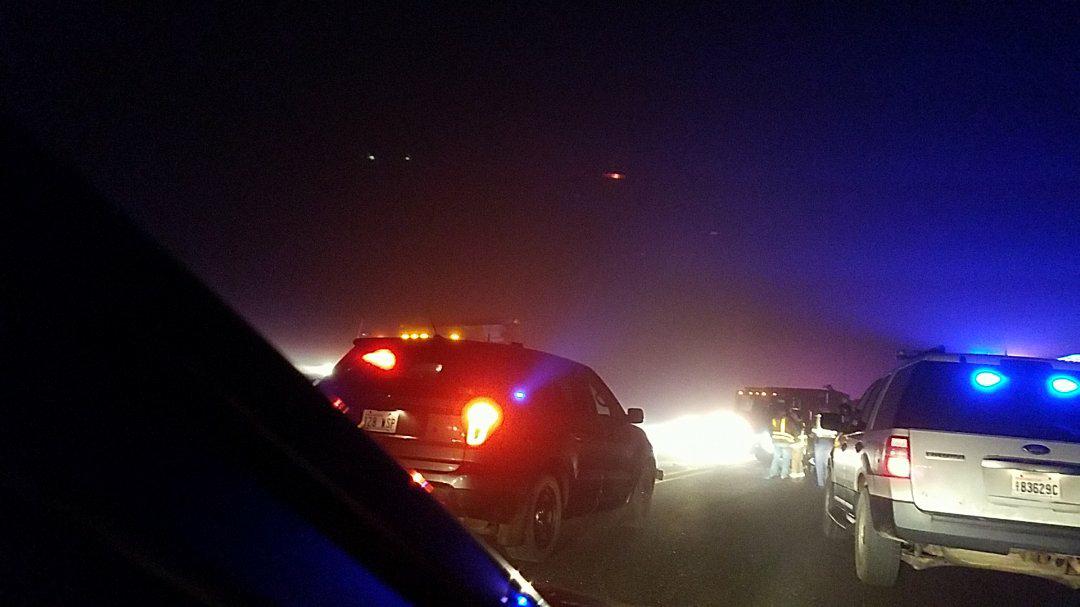 State Route 12 was closed close to 7 hours Sunday morning March 4th starting just after 2:45 AM for a traffic incident that resulted in 2 being killed and 2 being transported for injuries.
The Washington State Patrol says that the accident happened around 2:45 AM starting with 2 vehicles an International 7000 Snow Plow Dump Truck (WSDOT) driven by a 50-year-old Montesano man and blue 1991 Acura Integra driven by a 36-year-old Aberdeen man both traveling westbound on State Route 12 at milepost 9 just past the Devonshire overpass.
The Snow Plow Dump Truck made a U-Turn on the highway, with the Acura striking the driver side of the truck at the driver's side. The Acura came to a stop at the point of impact, the WSDOT truck completed the U-turn and came to rest in the Eastbound direction.
The driver of the WSDOT truck was not injured, however, the driver of the Acura and a passenger a 38-year-old Aberdeen Woman were deceased at the scene, 2 other passengers in the Acura were transported to Community Hospital later to be transferred for their injuries to other hospitals. A 29-year-old Aberdeen woman was airlifted to Harborview, and a 28-year-old Hoquiam man transported to Tacoma General.
The State Patrol report indicated that none of the persons in the Acura were wearing seatbelts, and that the cause, and any charges are currently under investigation.