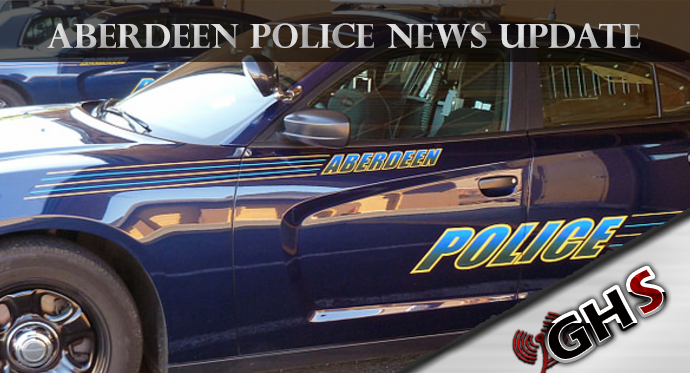 The Aberdeen Police Department put out a statement on the arrest of a suspect involved in a robbery of groceries at Safeway on Saturday, February 10th. We had a bunch of questions on this activity to Grays Harbor Scanner and worked on getting this answer for you.
Here is what we got from Sergeant Darrin King, Aberdeen Police;
On 02/10/18 at 1125 Am Aberdeen officers were advised of a male shoplifter leaving the store with an unpaid cart full of groceries at Safeway,
221 W. Heron Street
in Aberdeen.
While responding to the location Aberdeen officers were updated by the Dispatch Center that the suspect was now displaying a knife towards Safeway employees and threatening them with it. As officers upgraded their response another update was given that the male had left in a black SUV, as a lone occupant, and gave an exact license plate to the vehicle by the victims. The vehicle was reportedly last seen heading North on "M" Street. The vehicle registration belonged to a 52-year-old Aberdeen resident.
Aberdeen officers checked the area attempting to locate the vehicle. The registered owner was known to local law enforcement. At 1140 an Aberdeen officer located the vehicle unoccupied in the parking lot of 7-11 located at 904 E. Market Street.
As some of the officers were checking 7-11 video surveillance and interviewing potential witnesses there regarding the vehicle being at the location, officers at Safeway continued to interview the victims as to what had occurred. The officers at Safeway were able to identify the suspect as the registered owner of the vehicle.
A very short time later, at about 1150, another officer, still checking the area called out with the suspect just East of the 7-11. The officer detained the suspect. Officers at Safeway had established probable cause to arrest the suspect for the Robbery at Safeway.
After the suspect was handcuffed he refused to cooperate with the officers on scene and tried spitting on one of them. During a search of his clothing, immediately following his arrest, three pocket knives were located. One of the employee/victims was escorted to the scene and positively identified the vehicle, the suspect, and the individual knife that was used in the commission of the robbery.
The suspect was transported to the Aberdeen City Jail where he was issued a criminal citation for Resisting Arrest and a probable cause statement was approved for him to be held on Robbery 1st Degree and Assault 3rd Degree charges, both felonies. The total value of the items shoplifted was $427.09.