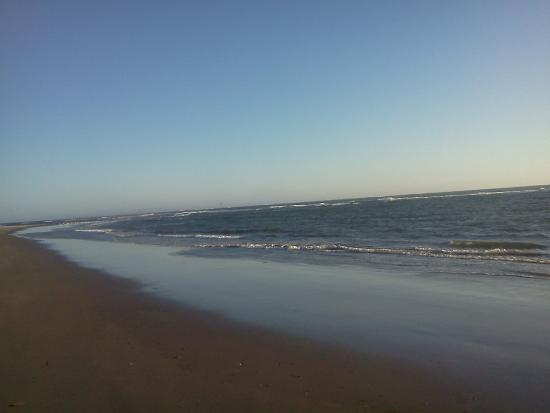 While hundreds of people look forward to the clam digging season and frying up that tasty dish this weekend we are reminded about how dangerous the surf can be, and clam digging as 2 women lost their lives Friday night clam digging in Pacific County.
Here is more from the Pacific County Sheriff's Department;
On Friday, February 2nd, 2018, two people perished in the surf while clam digging on ocean beaches in Pacific County. One incident occurred in the north county near Grayland, and the second incident occurred on the Long Beach peninsula. Both incidents were reported to Pacific County Sheriff's PACCOM 911 Communications Center within four minutes of each other. Both victims were female and were accompanied by their spouses.
The first call to 911 came in at 8:57 pm from the Oysterville beach approach north of Ocean Park on the Long Beach Peninsula. A 70-year-old female was lost in the surf while digging clams. Sheriff's Office personnel along with South Pacific County Technical Rescue (Surf Rescue) responders were immediately dispatched to search the area. Preliminary information is that a responding USCG helicopter was involved in a bird strike and was unable to proceed to the scene. The search was further hampered due to rough surf and inclement weather conditions, however, USCG was later able to dispatch a ground search crew to the area to work with other responders from PCSO, SPCTR, Wa. State Parks, Dept. of Wildlife, and Pacific County Fire District #1.
The second call came in at 9:01 pm with a 61-year-old female from Toledo reported missing in the surf near the Warrenton Cannery Road. The victim had also been digging clams with her husband when the two became separated earlier in the evening. Rescue personnel from several agencies were immediately dispatched to the scene and began searching the area.
The body of the missing Ocean Park woman was located at 5 pm the next day, Saturday, February 3rd near Westport, WA in Grays Harbor County. The body of the missing Toledo woman was located between the Cranberry and Midway beach approaches in Pacific County at approximately 5:38 am.
These incidents serve as a tragic reminder that one must always be vigilant of the powerful surf and waves that are often present on our ocean beaches. Always stay close to other clammers, bring a flashlight or lantern, a waterproof cell phone, and never turn your back on the surf as "sneaker waves" can appear at any time.