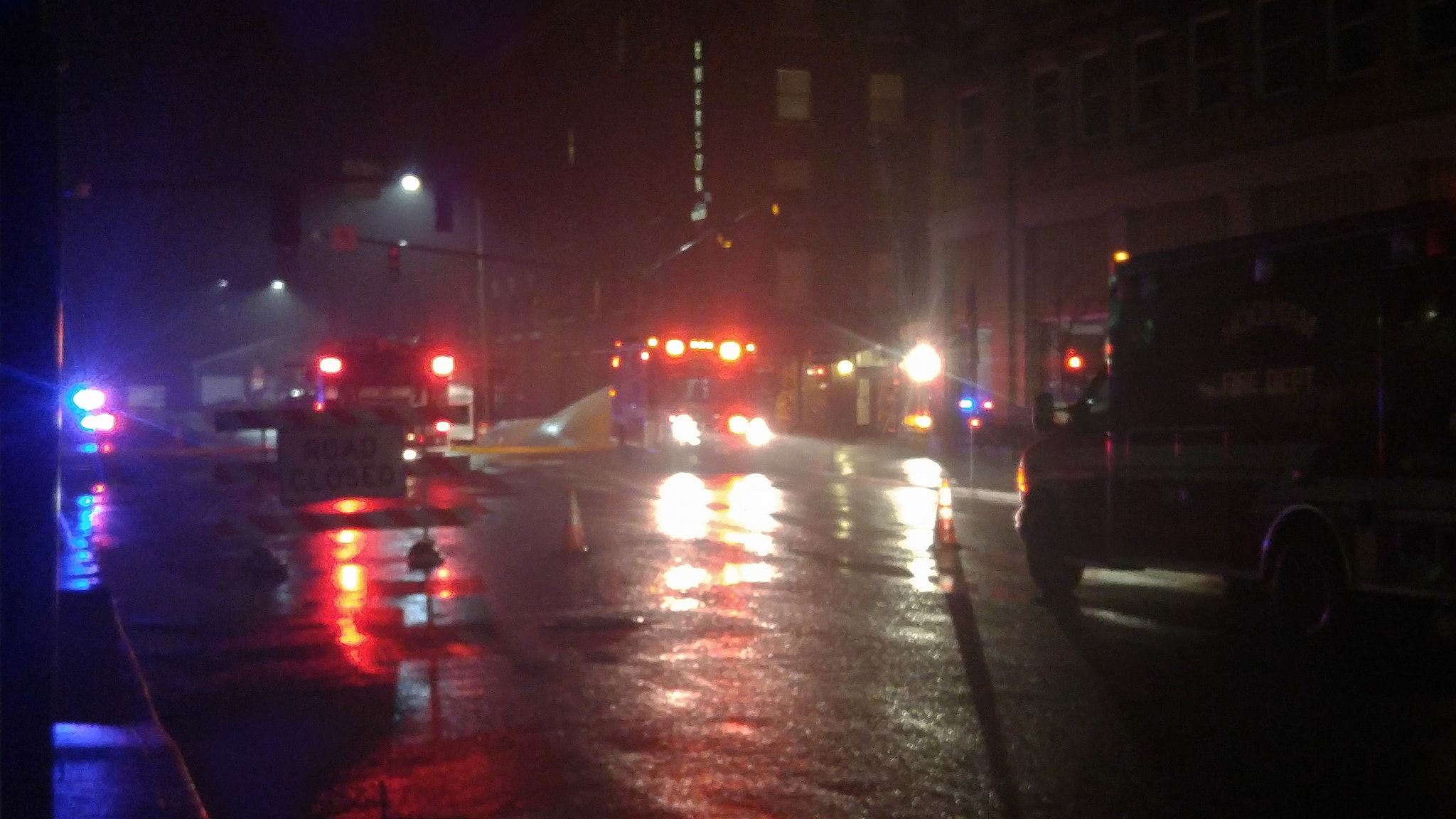 Photo Credits - Ben Winkleman
The Washington State Patrol Bomb Squad was called in last night to investigate a suspicious device found at the scene of a structure fire in Hoquiam at the former Detour Bar and Grill.
Here is what Sgt. Jeff Salstrom with the Hoquiam Police Department had to say about the incident;
On February 1, 2018 at approximately 10:30 p.m. Hoquiam Fire Department personnel were dispatched to a structure fire at the former Detour Bar and Grill, 708 Simpson Avenue. An alert citizen from the Emerson Manor spotted smoke coming from the roof and called 911. Hoquiam Police also responded, as well as a Rapid Intervention Team from the Aberdeen Fire Department.
Upon arrival, firefighters observed smoke coming from the roof and heavy smoke inside. A second alarm was called, bringing additional personnel and equipment to the scene. Firefighters made an interior search and attack, quickly knocking down the fire.
In the course of investigating the cause of the fire, suspicious items were found. One of the items appeared to be a failed incendiary device. The Washington State Patrol Bomb Squad was called to the scene to assist in the investigation. The WSP Bomb Squad examined the device and rendered it safe.
The investigation is ongoing at this time. Officers and fire officials will be at the location throughout the morning. A preliminary assessment of the building found it to be structurally sound. Fire personnel estimate there is $15,000 damage to the building. The owner was notified and is cooperating in the investigation.
Thanks to an alert citizen and excellent work by the Hoquiam Fire Department, the fire was quickly extinguished, preventing damage to the multiple adjacent buildings.