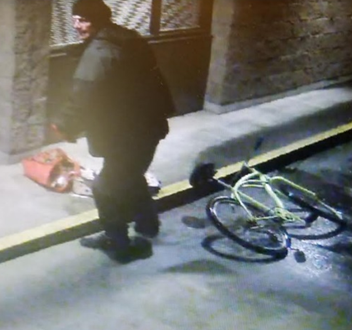 The Aberdeen Police Department is asking for the publics help in identifying the person in the attached photo, The person is a person of interest in placing a suspicious device in a storm drain near the city administrative building according to a press memo sent out Saturday, January 20th.
On 1-20-18 at 1059 hours, the Aberdeen Police responded to the Aberdeen Fire Department reference a suspicious device located in the storm drain next to the administrative building. After visually inspecting the device, the Washington State Patrol Bomb Squad was summoned and responded for its safe removal and disposal.
The Aberdeen Police Department is requesting the public's assistance in identifying the subject in the picture provided. The subject is a person of interest in placing the device in the storm drain. If you recognize the subject or know his whereabouts, please contact the Aberdeen Police Department at 360-533-3180 or 360-533-8765.