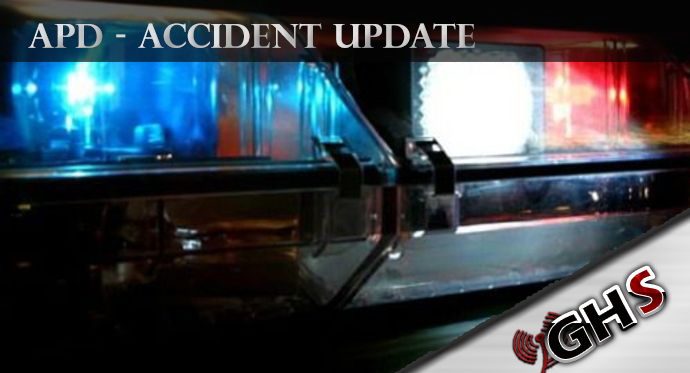 Thanks to the Aberdeen Police Department we now have an update on a serious vehicle Vs pedestrian accident that happened last night on Arnold Street.
Just after 5 PM on Wednesday evening January 10th, Aberdeen Police Officers were dispatched to a report of a vehicle which had stuck a pedestrian in the area of Arnold and Terrace. When officers arrived, they found a seriously injured 42 year old Aberdeen woman lying on the ground by a 2013 maroon Ford Focus.
Officers learned the injured woman had been driving the Focus southbound down Arnold hill when she struck a small animal. Hearing the animal strike the undercarriage of her vehicle, the woman stopped in the middle of the southbound lane to make sure the animal was no longer entangled beneath the vehicle. She and her passenger (a 32 year old Aberdeen woman) got out to check for the animal. The 42 year old knelt down onto her hands and knees (along the driver's side) to look under her vehicle, when she was struck by a northbound 1997 silver Dodge Stratus. The Stratus was driven by a 66 year old Aberdeen woman. The Stratus driver pulled over and remained on scene for the investigation.
At the time of the collision, the 42 year old was wearing a dark navy blue sweatshirt, black sweatpants, and a black stocking cap. It was dark outside with no street lights in the immediate area. It had also been raining at the time, decreasing visibility. The emergency flashers had not been activated on the Ford Focus, to alert other motorists of the potential hazard, and the Focus headlights were illuminated to south.
Aberdeen Fire transported the 42 year old to the Grays Harbor Community Hospital for treatment. The 66 year old is cooperating with investigators. Alcohol/drugs do not appear to be involved. The Aberdeen Police Collision Investigation Team responded to process the investigation. The roadway was closed until 7:50 PM.