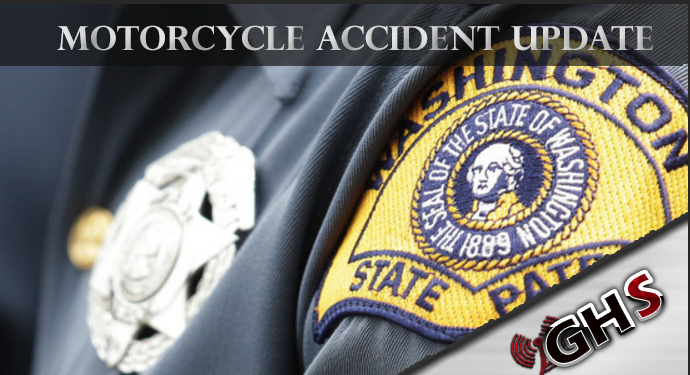 What was originally dispatched as 4 motorcycles vs a bear injury accident Sunday afternoon was just 2 motorcycles and 3 riders. All of which we have learned have all been sent to Harborview Medical Center for their injuries.
The Washington State Patrol says that the accident started with a red 2012 Harley Davidson FLSTC motorcycle that was traveling northbound on US 101 towing a white Kompak camper trailer on 101 near milepost 143 at 1:53 in the afternoon Sunday, August 20th when it struck a bear attempting to walk across the roadway.
The rider, a 60-year-old Hoquiam man and his passenger a 21-year-old Aberdeen woman was ejected from the motorcycle.
The second involved motorcycle a blue/silver 2002 Harley Davidson FLHT motorcycle lost control to avoid the incident lost control ejecting that rider as well.
Per the state patrol report, the 2 operator riders of the motorcycles were both airlifted to Harborview for their injuries. The report states that the passenger of the first motorcycle was not injured, however per friends and families comments on the GHS Facebook page -
"My daughter's friend is being transported to Harborview with a lacerated kidney." referring to the 21-year-old Aberdeen woman.
The Washington State Patrol says that the cause of the accident was wildlife in the roadway. All riders were wearing their helmets.
Another comment on our Facebook page said they saw the bear, and figured it was probably about 300 pounds large.