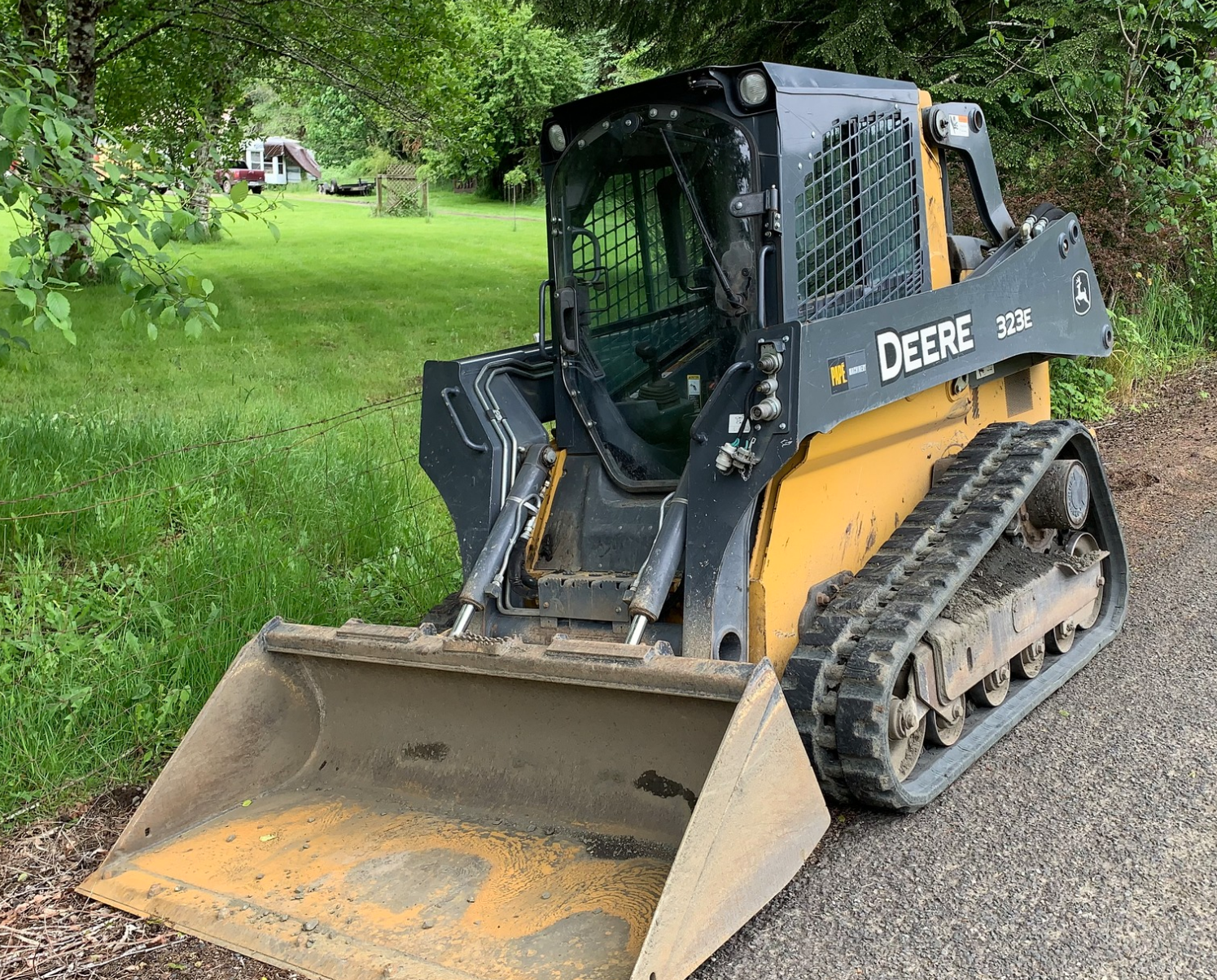 The Grays Harbor County Sheriffs Office says that earlier this month, 43-year-old Jonathon Delo of Longview, was found guilty by a Grays Harbor County Jury for theft in the first degree. Delo was charged with the theft of a $80,000 John Deere skid steer that was stolen from outside of the Oakville high school in June 2022.
Delo's accomplice, 38-year-old Joshua Williams of Centralia, pleaded guilty to a lesser charge of Theft 2nd degree in October 2022.
On June 6, 2022 Grays Harbor County deputies were dispatched to the Oakville School after a contractor who was working at the school notified authorities that his companies John Deere skid steer was stolen from the location overnight.
Deputies investigated the incident and were able to locate several pieces of circumstantial evidence at the scene to include tire impressions and shoe impressions left by the suspects. They also interviewed witnesses who described seeing a dark-colored pickup truck parked at the location the night before with two suspicious subjects who were described as being in their mid 40's.
Delo and Williams were both taken into custody and booked into the jail for theft 1st degree. Their vehicle and an equipment trailer that was parked at the residence was seized as evidence. During a subsequent search warrant on the suspect's truck, a two-way radio that matched a radio left in the stolen skid steer was located, showing that two persons likely acted together to steal the skid steer.

Chief Criminal Deputy Schrader says that this is just a great example of the hard work our deputies put into their investigations and how we rely on the public for assistance in solving crimes. "If you see something, say something."