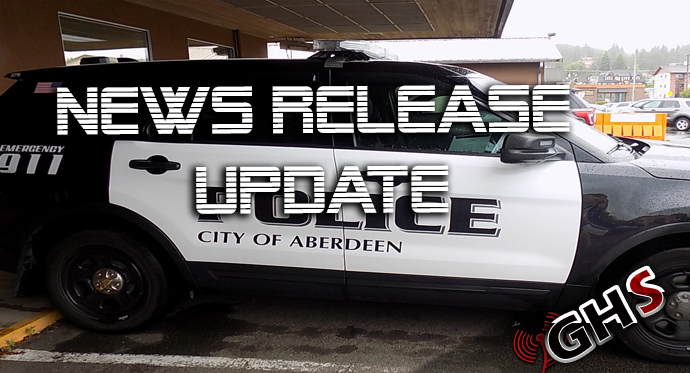 The Aberdeen Police Department has sent us an update to an alert that we sent out to our subscribers last evening that promoted a large police response due the volatile nature of domestic violence and the possibility of a firearm involved.
They say that a 51-year-old Aberdeen resident is in custody this morning for Domestic Violence / Assault 2nd degree.
At about 4:33pm yesterday, Aberdeen Officers were dispatched to a 911 open-line from a residence in South Aberdeen. A female was heard screaming in the background regarding a subject having a gun.
Officers responded to the residence and upon arrival, they were contacted outside by the victim. The victim, who was the suspect's ex-wife, reported her ex-husband came to her house and threatened himself and her with a firearm and was currently inside her residence.
Officers blocked the streets and set up containment around the residence, and called out to the suspect with their PA system to exit the residence. The suspect complied and exited the residence, where he was detained while officers continued their investigation. A small caliber pistol was subsequently located hidden inside a couch cushion by the front door.
The suspect was arrested and transported to the Aberdeen Police Department Jail where he was interviewed by Detectives before being transported to the Grays Harbor County jai
If you are a victim of a domestic violence, please call the Domestic Violence Center of Grays Harbor at (800)-818-2194 / (360) 538-0733 or the National Hotline at 1-800-799-7233. If you are in immediate danger, call 911.