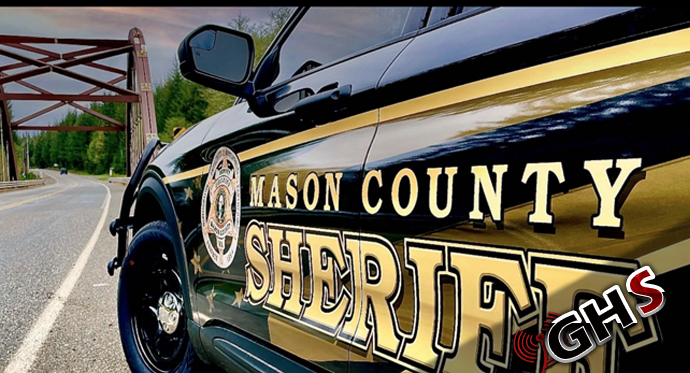 The Mason County Sheriffs Office says they have an arson suspect in custody after he had barricaded himself in a hotel in downtown Shelton Friday.
The first arson occurred on Wednesday, February 15th at about 2:43 AM, Central Mason Fire and Shelton PD responded to a fully engulfed residential building fire in downtown Shelton, that housed approximately 22 people from a local charitable organization, Gethsemane Ministries. All the residents escaped without injury and were accounted for. Fire investigators advised the cause to be suspicious.
On February 17th at about 4:14 AM MACECOM received several calls reporting that a large 2-story building in Union, WA was fully engulfed, and its cause is believed to be suspicious as well. Approximately 20 males also housed by Gethsemane Ministries escaped uninjured and are currently working with the Red Cross for housing assistance.
Friday morning, February 17th, MCSO Detectives began investigating and shortly found probable cause for the suspect, who was believed to be staying at the Shelton Inn, in downtown Shelton. As Detectives attempted to contact the suspect in the second-story room, the suspect began barricading himself by using, what sounded like, power tools to screw the door closed. MCSO negotiators contacted the suspect by phone, where he advised he was agitated and was armed with a firearm. Shelton Police and MCSO units blocked off the area as SWAT units arrived. Negotiators were able to de-escalate the situation and the suspect agreed to come out peacefully without incident.
The suspect was then transported to the Mason County Sheriff's Office to be interviewed by Detectives and was later booked into the Mason County Jail.