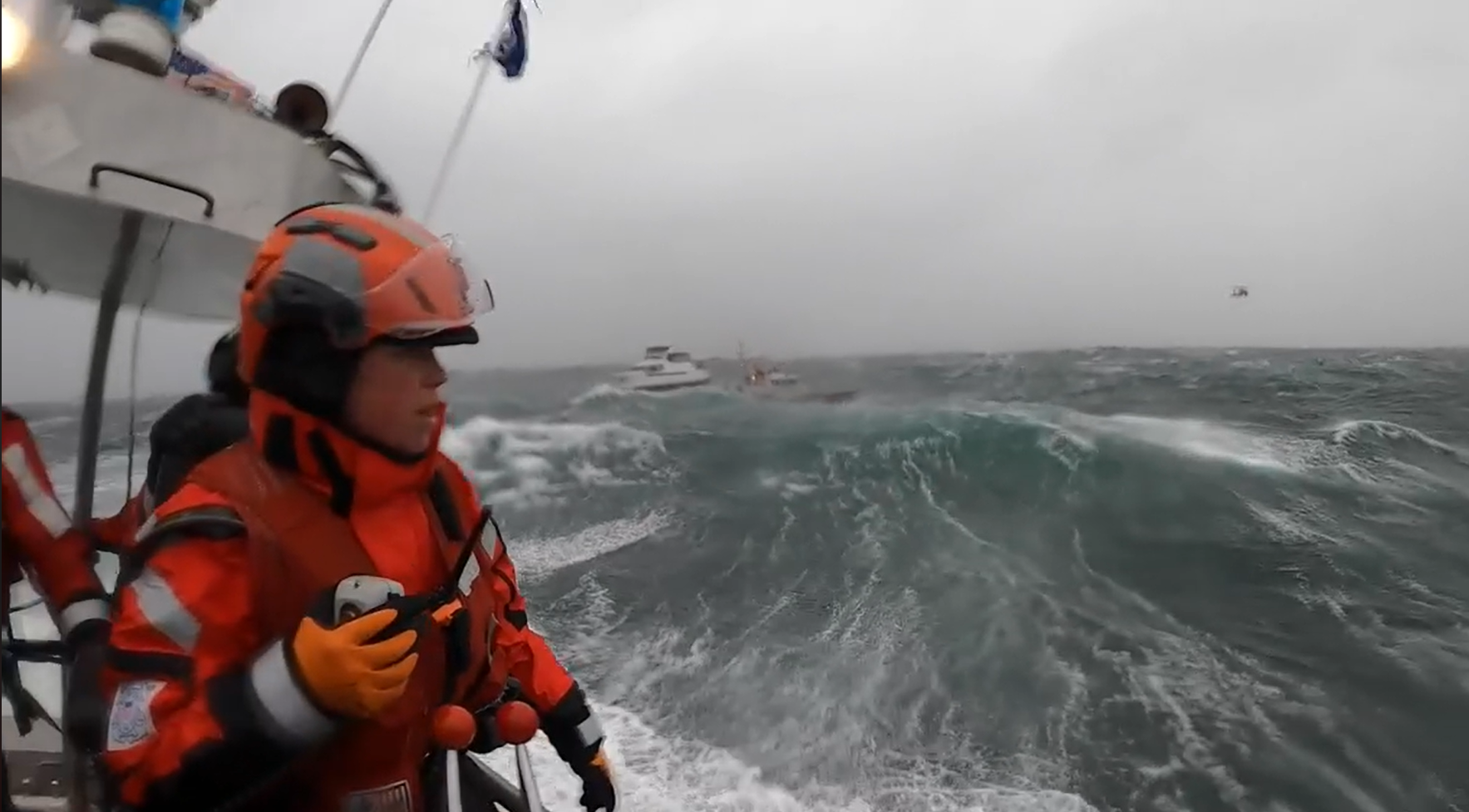 Coast Guard rescues mariner in distress as wave capsizes vessel near mouth of Columbia River
The Coast Guard rescued a mariner in distress during a multi-unit response 6 miles west of the Columbia River mouth Friday, Feb. 3. Crews of Station Cape Disappointment and the National Motor Lifeboat School, along with an aircrew of the Advanced Helicopter Rescue School (AHRS), responded to the mariner's distress call.
This was the first life saved by Petty Officer John "Branch" Walton, a rescue swimmer and student of AHRS.
The mariner reportedly received minor injuries and was in stable condition when transferred from the Coast Guard' care. After the mariner was released to the care of emergency medical personnel, local authorities notified the Coast Guard that the individual is suspected to have stolen the vessel.
The Astoria Police Department is leading that investigation.