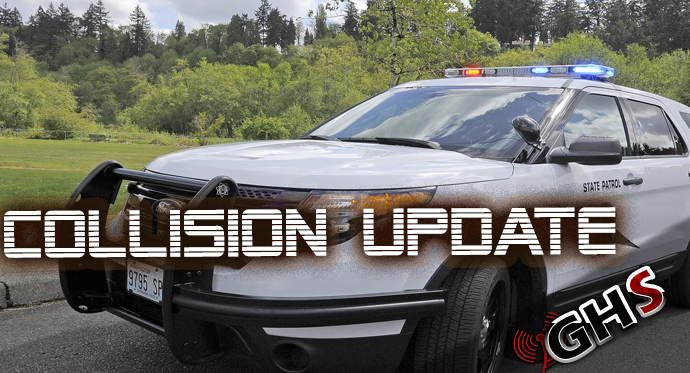 What seems to be an common occurrence now days, another DUI driver caused an incident on State Route 12 just outside of Montesano going the wrong way in the wrong lanes. A second that we have heard of in this location in 2 weeks.
The Washington State Patrol says that on January 13th, 2023 at 7:31 PM a 31-year-old Deming Washington woman driving a 2004 Honda Pilot was traveling eastbound State Route 12 in the westbound lanes near mile marker 10 (between Devonshire RD and Main St. exit to SR 107) in Lane one (slow lane going westbound, left lane for her going eastbound). The 31-year-old then struck 2 other vehicles that were traveling in the correct direction (westbound) a 2012 Dodge Ram and a 2023 Acura MDX.
The 31-year-old Deming woman was transported to Community Hospital for her injuries. The driver of the 2012 Dodge Ram, a 72-year-old Yakima man and his passenger a 71-year-old Yakima woman were taken to Summit Pacific for their injuries. The driver of the Acura, a 54 Auburn man was also taken to Summit Pacific for her injuries.
The 31-year-old Deming woman is being charged with DUI,