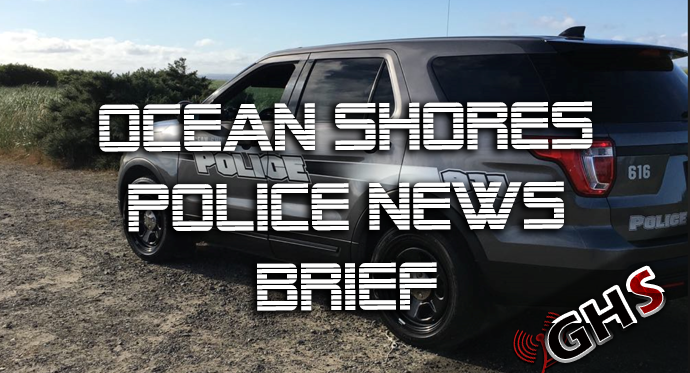 The Ocean Shores Police Department took to a social media post this morning advising that one of their officers was assaulted by a female transient in the afternoon of January 10th, 2023
They say that just after 3:30 PM on January 10th, OSPD units were dispatched to the area behind the Pirate's Cove Pub for a report of a disorderly female yelling and screaming in the roadway.
Upon the arrival of two officers, they recognized the female, a 38-year-old woman experiencing homelessness, from previous contacts. As officers attempted to speak with the woman, she became verbally aggressive. Officers tried to de-escalate the situation, but the woman immediately began to punch one of the officers, striking him on the neck with her fist and also burning him on the neck with a cigarette.
Both officers then took the woman to the ground and handcuffed her. The woman was ultimately taken to the Grays Harbor County Jail, where she was booked for the assault on the officer.
The officer did not sustain significant injury, and he was able to complete his shift.
The same woman was contacted during a trespassing incident by OSPD officers on 01/09/23 at the Sands Resort. At that time, there was an active warrant for her arrest for Assault 3rd degree, a felony-level crime of violence, issued by the Grays Harbor County Sheriff's Department. Officers contacted the Grays Harbor County Jail in an attempt to serve the warrant by arresting the woman, but they were advised that the jail would not accept her for the warrant based on current restrictions at the facility.
It should be noted that this was the same woman mentioned in a previous post when she assaulted an OSPD officer on 05/16/21. The victim officer in that assault sustained a significant injury to his hand. There was also a report of her attacking a Hoquiam officer during an incident on 04/10/22.