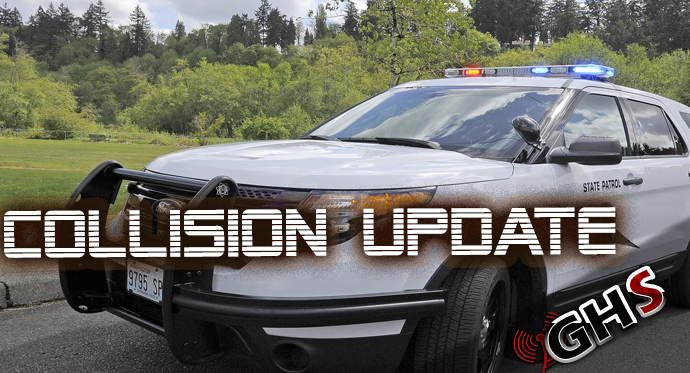 According to the Washington State Patrol, the cause of the collision on State Route 12 at Monte Brady RD E near Montesano Saturday was the result of failing to yield.
They say that a 76-year-old woman driving a white Honda CRV had been traveling eastbound on State Route 12 approaching Monte Brady RD E. Once in the intersection, she went to turn to go northbound on Monte Brady RD crossing the westbound SR 12 traffic and struck a 1994 Toyota Corolla driven by a 35-year-old Aberdeen man, rolling the vehicle where it then landed in the westbound direction ditch.
Drivers of both vehicles were uninjured, however, passengers in the Corolla a 33-year-old Aberdeen Woman and a 15-year-old were transported to Community Hospital for injuries. Another passenger in the Corolla, an 8-year-old was not injured.