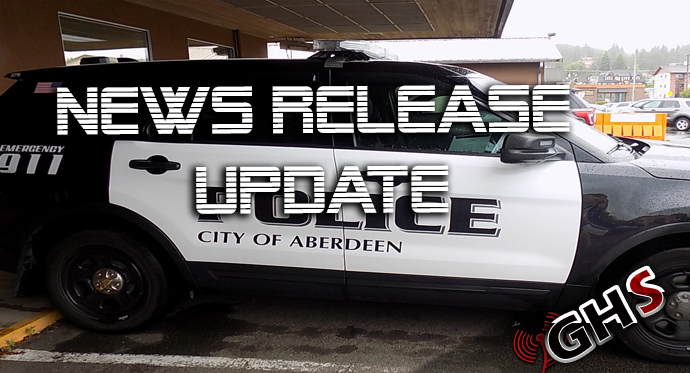 The Aberdeen Police Department has shared an update to an incident first posted on the Grays Harbor Scanner Facebook Page as a public alert. They say that they are still looking for videos of the incident, Witnesses, and the drivers of 2 separate vehicles that hit, and ran over the victim.
On January 4th, 2023 at approximately 5:13 PM, Aberdeen Police and Fire Departments were dispatched to a report of a collision between a vehicle and a pedestrian in the intersection of Simpson Avenue and Scammell. Dispatch advised the subject had been completely run over.
Aberdeen Police and Fire responded and administered aid to the victim, who was ultimately transported to Grays Harbor Regional Hospital, where he succumbed to his injuries.
The Aberdeen Police Department collision investigation team was called out to investigate the collision, as well as the Aberdeen Street Department to divert traffic during the initial investigation, of approximately 4 hours.
Based on witness statements and video obtained, it appears the subject was struck by two separate vehicles, both of which left the incident before police arrival. Aberdeen Detectives are continuing to investigate and are checking local businesses for camera footage. If anyone in the immediate area has video, Detectives would like to know.
Detectives will release further information on the vehicles when it becomes available.
The victim was a 31-year-old male from Aberdeen. Family members have been contacted, but the name is being withheld until release by the Grays Harbor Coroners office.
If anyone has any information, they would like to provide, please call 1 360 533 – 3180 extension 8444 or email Detective Sgt. Cox
This email address is being protected from spambots. You need JavaScript enabled to view it.