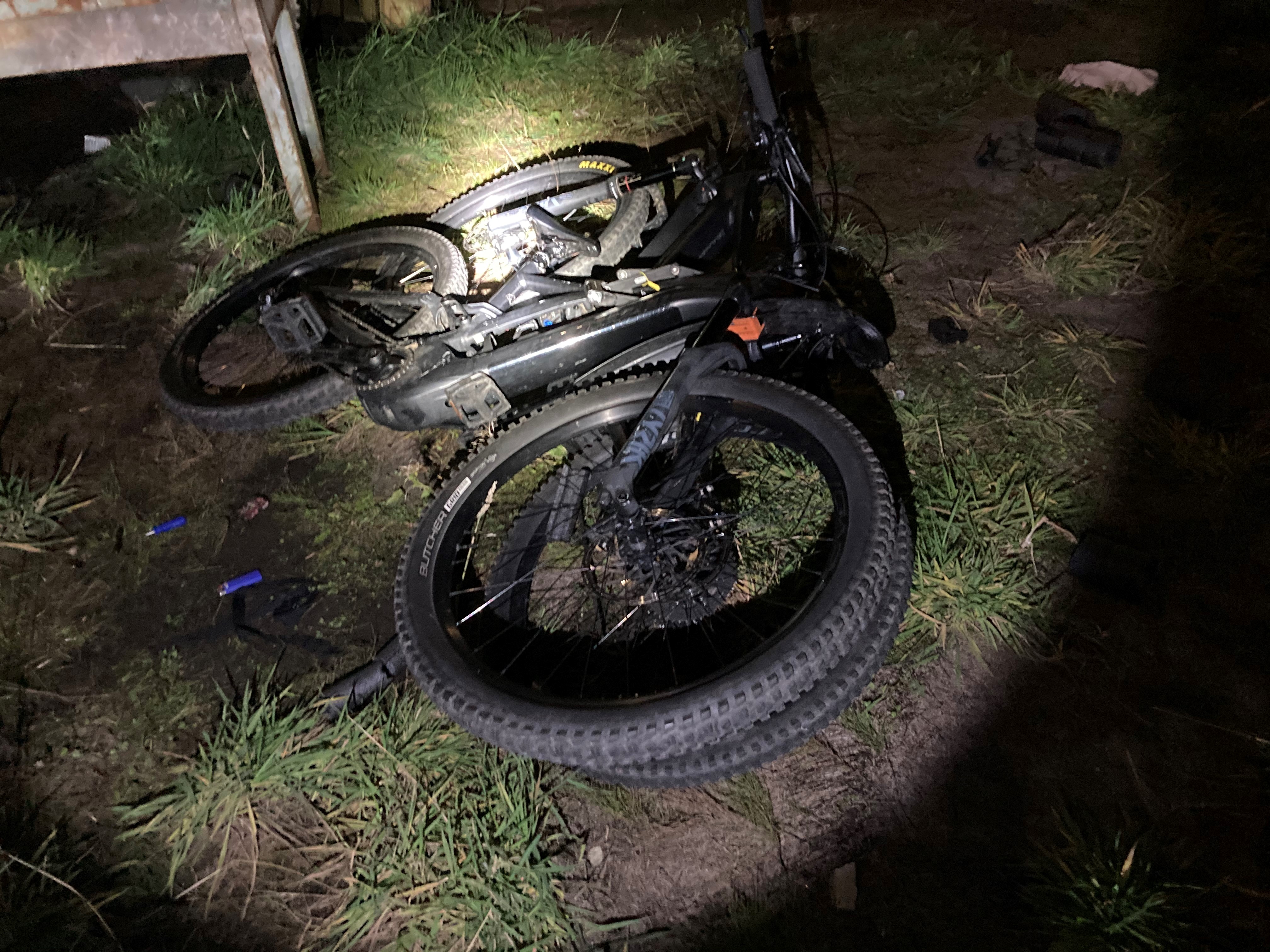 A couple of visitors to the Aberdeen area didn't get the Welcome one would expect, as they were dining someone stole their electric bikes from their hitch attached to their vehicle.
Lt. Snodgrass with the Aberdeen Police Department says that On November 16th, 2022 at approximately, 1828hrs, officers responded to a report of a theft of electric bicycles from the parking lot of Billy's in Aberdeen.
Upon arrival, the officers contacted the victims, who were visiting the area from Canada, and had just finished dining at the restaurant, when they discovered their expensive electric bicycles had been stolen from the hitch attached to their vehicle.
The Officers were able to review surveillance video from inside Billy's and observed two suspects cutting the bicycles from the back of the vehicle, and carrying them southbound across Heron Street, and into the alley. The bicycles were secured together by a high-quality lock at the time, and the suspects were unable to separate them.
The Officers relocated their patrol vehicle to the alley, and began checking the area on foot, when they discovered the two males around the corner of a nearby building, still attempting to cut the lock from the bicycles.
The Officers coordinated the response of additional units, and subsequently apprehended both suspects without incident. Of note, both suspects were found in possession of dangerous weapons. The two were arrested on Theft 1st degree charges, and possession of dangerous weapons. The bicycles were returned to their happy owners.