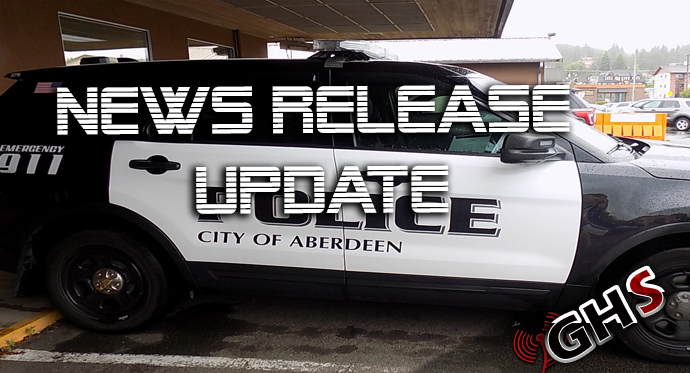 The Aberdeen Police Department says this evening that the suspect in last night's hit-and-run pedestrian fatality collision was found deceased with a self-inflicted gunshot wound early this morning by the Grays Harbor County Sheriffs Office.
The Hit and Run Pedestrian collision occurred on November 16th, 2022 at 9:13 PM when Aberdeen officers were dispatched to a vehicle verses pedestrian hit-and-run collision on Boone Street at Marion Street in South Aberdeen.
Upon arrival, officers located a deceased female lying in the roadway at Marion Street. As of approximately 1500 hours per the Grays Harbor Coroner's Office the victim has been identified and family members have been notified. The Aberdeen Police Department appreciates those citizens who stopped to help, report and render aid. At this time, this continues to be an active/ongoing investigation. The roadway was closed for approximately four hours while Officers and Detectives processed the scene.
The owner of the truck in this incident was discovered early this morning with what appears at this time to be a self-inflicted gun shot wound.
If anyone has any information relating to this case (SR#22-A31174), he/she is encouraged to contact APD Investigators Sergeant Cox or Detective Millard at (360)533-3180.