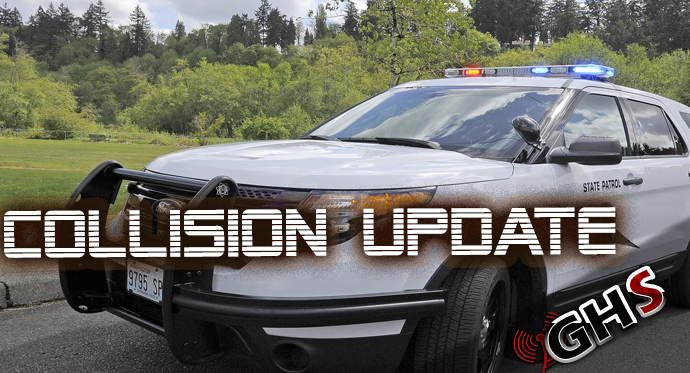 A 51-year-old Hoquiam woman was airlifted from near the scene of a collision Sunday evening, according to Washington State Patrol.
The collision occurred Sunday, September 25th, 2022 near US 101 and milepost 107.5 north of Bowes Rd. The call came in as a vehicle vs tree collision with the driver unconscious but breathing.
According to the Washington State Patrol report, the 51-year-old was driving a 1999 Isuzu Trooper northbound on US 101 when one of her tired blew (the vehicle was equipped with studded tires out of season). She left the roadway, crashing through multiple trees, ending up 20 Ft off the roadway.
The cause of the collision was determined to be defective equipment
The driver is being cited for driving while license suspended 3rd, driving on studded tires out of season