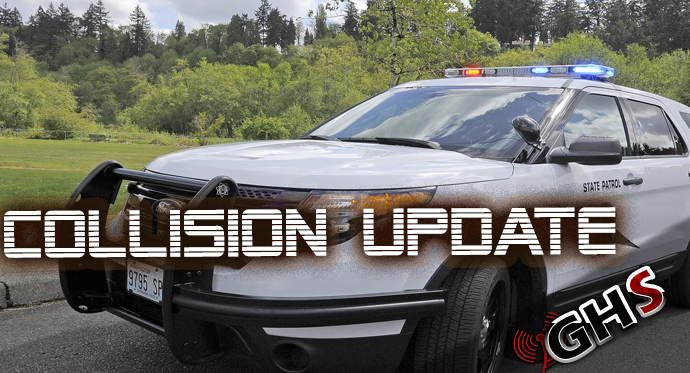 A 28-year-old Ocean Shores woman was airlifted to Haborview Seattle after failing to yield at a highway intersection in east Grays Harbor County Sunday afternoon.
The Collision occurred on State Route 8 milepost 6 at the SR 8/SR108 intersection at 3:36 PM. WSP says that a Silver 2003 Toyota Corolla driven by the Ocean Shores woman was stopped at the stop sign on the north side of SR 108 and turned to go westbound on SR 8. The Corolla collided with another vehicle that had been westbound on SR 8 a 2006 Toyota Camry driven by a 49-year-old Long Beach woman.
Radio traffic indicated that the Ocean Shores woman had sustained head injuries and was going in and out of consciousness at the scene.
In the Corolla, a 14 year old passenger was not injured, nor was the driver of the Camry.