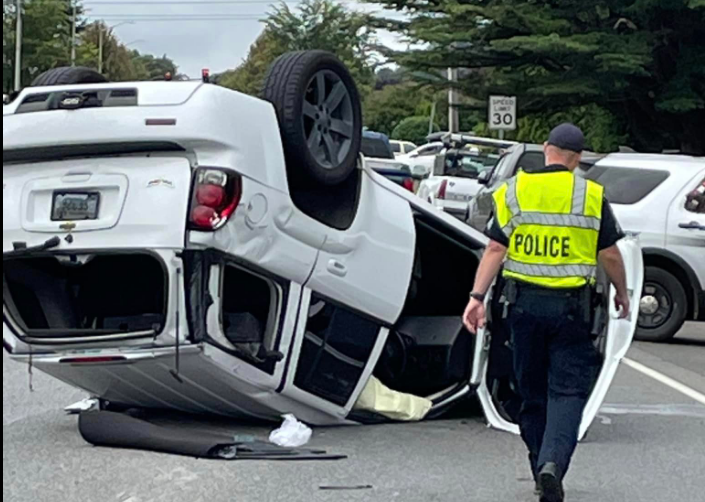 A collision originally dispatched as a rollover collision in the 100 block Mrytle Street was not the result of speeding by the rolled vehicle, but the mail truck that struck it trying to get across traffic on Simpson Ave.
The Hoquiam Police Department says that the resulting investigation revealed a 53-year-old Aberdeen resident was traveling westbound on Sumner Avenue when a 42-year-old Postal Driver attempted to cross Sumner heading south. The postal van crashed into the rear passenger side of the white SUV causing it to rollover.
The driver of the SUV was transported to Harbor Regional Health for treatment of unspecified injuries.